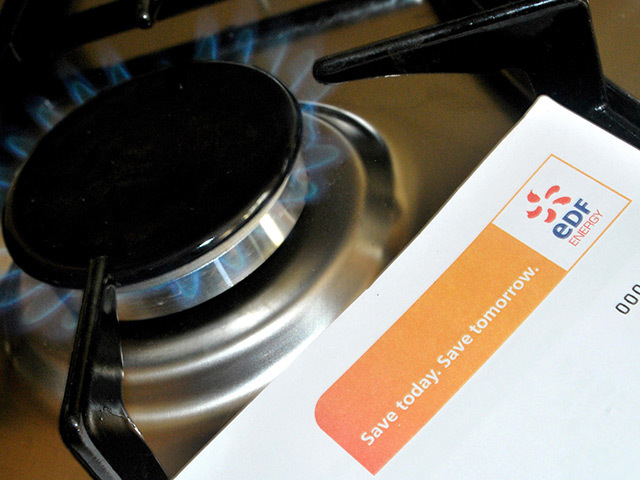 Energy giant EDF is to increase its dual fuel tariff by 7.2% from June, gas prices by 5.5% and electricity by 9%, affecting 1.5 million customers.
The company, which has 3.3 million customers, said the industry was facing "significant" cost reductions.
EDF announced a 1.2% increase in dual fuel tariffs in December, saying the combined effect of both changes is 8.5%.
The company also launched a new three-year fixed deal, including a year's free boiler insurance.
EDF said its standard variable dual fuel direct debit tariff will increase to #1,160 a year (up by #78), from June 21.
The standard variable gas tariff will increase by £29, while the standard electricity tariff will increase by £49.
The combined effect of the increases last December and in June on a dual fuel direct debit customer will be £91.
EDF said the overall increase is less than the recent rises imposed by a number of other major and new suppliers, adding that the total change to its standard variable dual fuel tariff over the last three years is an increase of 4.6%.
"Today's announcement will still leave EDF Energy with the lowest variable gas tariff of all major suppliers. The gas increase follows three gas price reductions over the last two years.
"Deferring the gas price rise until the summer will have saved EDF Energy variable gas tariff customers £16 million since January – the equivalent of £20 per household.
"EDF Energy, in common with all suppliers, has faced a range of rising costs for some time, in both wholesale energy and non-wholesale energy costs and obligations," said a statement.
Chief executive Vincent de Rivaz said: "I know that price rises are never welcome, but the industry is facing significant cost increases. To be a sustainable and responsible business, we aim to make a fair margin in supplying customers.
"This fair margin allows us to invest for the long term, in particular in good service, innovation and smart metering. It also allows us to help more customers choose the right tariff for them. We have cut all the costs under our control without compromising our customer service.
"We accept that the Government, regulators and consumers groups have concerns about the way markets work for customers, particularly the energy market. We will continue to work with them constructively for the benefit of customers".
EDF Energy managing director of customers Beatrice Bigois said: "The majority of our customers will not be affected by today's announcement and we have delayed this increase until the summer when energy consumption is lowest.
"We are encouraging those on variable tariffs to join the one and half million who have already fixed their prices. We are also providing extra support for vulnerable customers on variable tariffs with a £100 rebate."
Recommended for you

Gas price risk rising for emerging Asian markets, threatens expansion plans