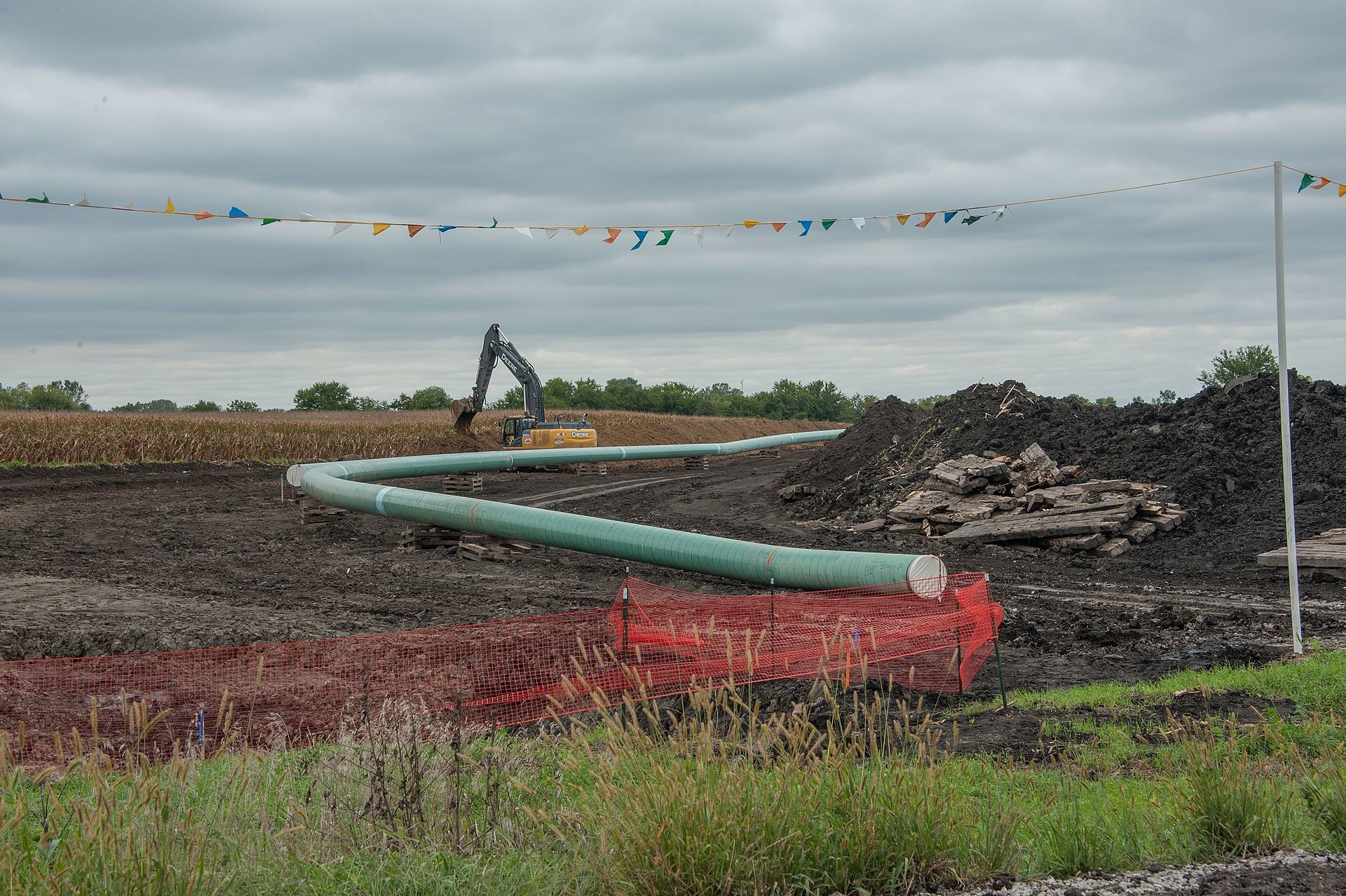 A climate change group will stage a protest in Aberdeen over banks' support for pipeline projects in North America.
Aberdeen Climate Action (ACA) said the demonstration would take place outside Barclays' branch on Union Street on Saturday, starting at 11am.
It said Barclays and HSBC had facilitated investment in the Dakota Access Pipeline (DAP) in the US and the Trans Mountain pipeline in Canada.
Green Party co-leader Caroline Lucas previously wrote to both banks urging them to suspend their support for DAP.
Royal Bank of Scotland said in November that it no longer had any involvement with the companies behind DAP.
DAP, which went into service in June, carries oil from North Dakota to Illinois, where it connects with another line to the Gulf of Mexico.
The Standing Rock Sioux and Cheyenne River Sioux tribes have opposed the pipeline, saying it threatened water resources and sacred lands.
US President Donald Trump signed orders in January to move the project forward.
Barclays and HSBC both declined to comment.
ACA, organiser of Aberdeen Climate Week, also said Aviva had stakes in Kinder Morgan, which is behind the Trans Mountain pipeline expansion.
The pipeline, which would transport oil sands crude 715 miles from Edmonton to Vancouver-area ports, is opposed by environmentalists and indigenous tribes whose land it would cross.
A spokesman for Aviva said the company had no active holdings in Kinder Morgan.
Nonetheless, Aviva has "engaged" with Kinder Morgan on climate change and health and safety, he said.