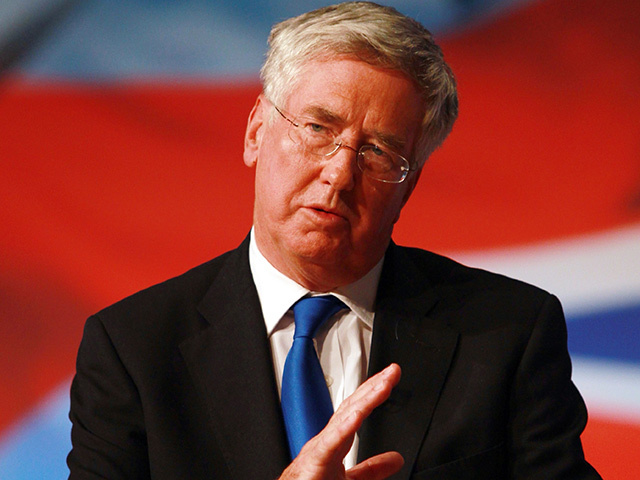 North Korea's nuclear testing shows Britain is right to maintain its own arsenal, the Defence Secretary has said.
Sir Michael Fallon said Britain had to act to counter emerging threats, while maintaining Trident and other conventional weaponry.
He was asked at a fringe event at the Tory Party conference whether the evolution of cyber attacks rendered Britain's multi-billion pound nuclear deterrent redundant.
Sir Michael said: "The testing regime in North Korea … absolutely vindicates our decision to continue to have all kinds of defence, both strategic nuclear, strategic conventional, as well as the more traditional forms.
"That's why we're investing in nuclear defence."
He said the Ministry of Defence was investing to ensure Trident was protected from cyber attacks.
"We have to deal with all these threats now, and you can't necessarily prioritise any one over another," he said.
"In the course of a week I have to deal with a Russian exercise on the Nato border, there's a huge exercise involving thousands of troops.
"I have to deal with the continuing Daesh resistance in Iraq and Syria, instability in Asia Pacific because of North Korea, fragility in countries in Africa.
"We have to deal with all these threats and I think it would be irresponsible to say we no longer need nuclear.
"I think North Korea's acceleration of the testing programme in North Korea explains exactly why we need them."
Sir Michael was also asked about Donald Trump's threats to "totally destroy" North Korea.
"That's not rhetoric we're using, let me be clear about that," said Sir Michael.
"We absolutely need a diplomatic solution to this crisis, where tensions are increasing quite rapidly."
He said the UK was increasing pressure on North Korea at the United Nations and through the proper implementation of existing sanctions, as well as "cranking up the pressure on China to deal with its neighbour".