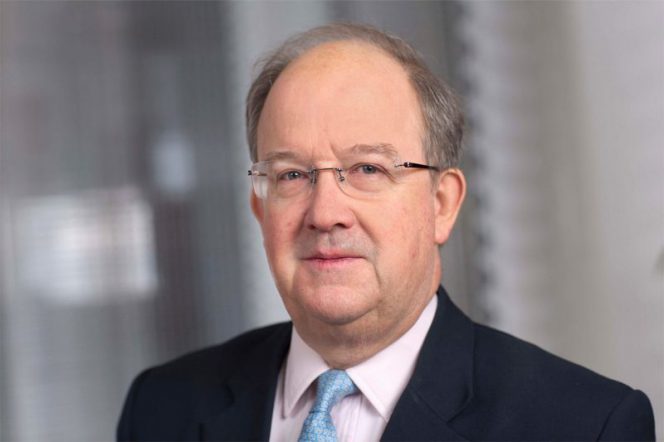 A director at Shell has stepped down after being charged with fraud in relation to his work for mining giant Rio Tinto.
Guy Elliott chose to resign from his non-executive director role at Shell after a US regulator accused him of hiding the value of Mozambique coal assets while employed as Rio Tinto's chief financial officer.
The US Securities and Exchange Commission (SEC) has charged Mr Elliott alongside Rio Tinto and the Anglo-Australian miner's former chief executive, Thomas Albanese.
Rio Tinto said it intended to "vigorously" defend itself against the allegations.
Shell chairman Charles Holliday said yesterday that he hoped Mr Elliott would consider rejoining the oil major's board if the proceedings are resolved satisfactorily.
SEC alleged Rio Tinto, Mr Albanese and Mr Elliott failed to "follow accounting standards and company policies to accurately value and record its assets".
The watchdog is seeking to have Mr Albanese and Mr Elliott barred from serving as public company officers or directors.
SEC said Rio Tinto bought the Mozambique assets in 2011 for £2.8billion ($3.7billion) but subsequently discovered that the quantity and quality of coal was not as good as expected.
The regulator said Rio Tinto, Mr Albanese and Mr Elliott "concealed the adverse developments, allowing Rio Tinto to release misleading financial statements days before a series of US debt offerings".
SEC said: "Rio Tinto raised $5.5billion from US investors, approximately $3billion of which was raised after May 2012, when executives at Rio Tinto Coal Mozambique had already told Albanese and Elliott that the subsidiary was likely worth negative $680million.
"The complaint alleges Albanese then repeated and reinforced the false positive outlook for the project in public statements."
Rio Tinto sold the assets for £38million in 2014.
Stephanie Avakian, co-director of SEC's enforcement division, said: "Rio Tinto's top executives allegedly breached their disclosure obligations and corporate duties by hiding from their board, auditor, and investors the crucial fact that a multi-billion dollar transaction was a failure."
Rio Tinto said the SEC case was "unwarranted" and that it believes the SEC's claim will be rejected when all the facts are considered by a court or jury.
Mr Elliott and Mr Albanese have both refuted the allegations, according to media reports.
Shell's Mr Holliday said: "We fully respect and appreciate Guy's decision which is related to his involvement in legal proceedings regarding his former employment at Rio Tinto.
"We will miss his insightful counsel and leadership and would like to thank him for his seven years of valuable contribution to the Shell board.
"We sincerely hope he satisfactorily resolves those proceedings and, that in that event, he would like to be considered for rejoining the board."
Separately, Rio Tinto was fined £27million by UK Financial Conduct Authority (FCA) for breaching disclosure rules over the Mozambique coal purchase.
Rio Tinto said the FCA had made "no findings of fraud, or of any systemic or widespread failure" by the company.
Recommended for you

Shell North Sea boss Phimister leaving role as part of UK management change