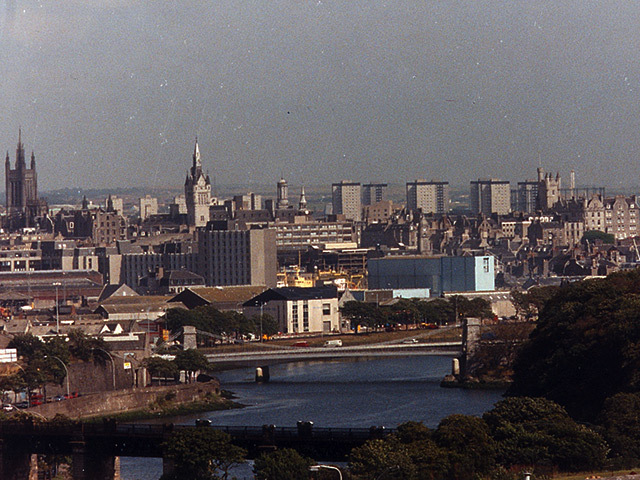 More north-east property owners have appealed against their business rates than at any time for more than two decades, new figures reveal.
Almost 40% of new bills issued in April have been challenged after many firms' liabilities soared – on average by more than a fifth.
The latest revaluation caused fury across the region – with many feeling unfairly penalised as the rateable value (RV) was based on 2015 property values before the full effects of the oil and gas downturn were felt.
Now it has emerged that the rates for 10,058 premises across the north-east are under appeal – or 38.6% of all business properties in Grampian.
The last rates revaluation that had a higher percentage was 1995 when 38.8% appealed, although this amounted to 9,501 in total.
Last night, it emerged that Aberdeen City Council itself has lodged 770 property appeals, although 34 have no rateable value at all.
Rates assessor Ian Milton said that by law all appeals had to be answered by September 2020.
He said: "There is no charge to lodge an appeal.  In Grampian, the rateable values of 38.6% of assessed properties have been appealed.
"In the previous three revaluations the percentage of property assessments appealed has varied between 23.1% and 35.3%.
"Rateable values have increased on average by some 22% in the Grampian area since the last revaluation, which was based on rents that prevailed in early 2008."
Opposition SNP group leader Stephen Flynn said: "We have public money being wasted on unnecessary appeals, we have public money being wasted on consultants and all of this will have likely meant that local businesses will have had to wait longer to get their rates appeals looked at.
"I would hate to think even a single local business had to wait longer to get their appeal heard because of this."
But finance convener Douglas Lumsden said: "Surely anyone would appeal their rates if they didn't think they were fair and that is just what the council is doing. We are trying to save the council taxpayer money."
Council co-leader Mr Lumsden added: "The huge rise in appeals demonstrates the damage that the SNP rates fiasco is having on businesses in the north-east.
"Derek Mackay needs to wake up and take notice, businesses are hurting and they need real help – not a sticking plaster.
"The SNP would not have allowed this to happen in the central belt and just shows the utter contempt they have for this region."