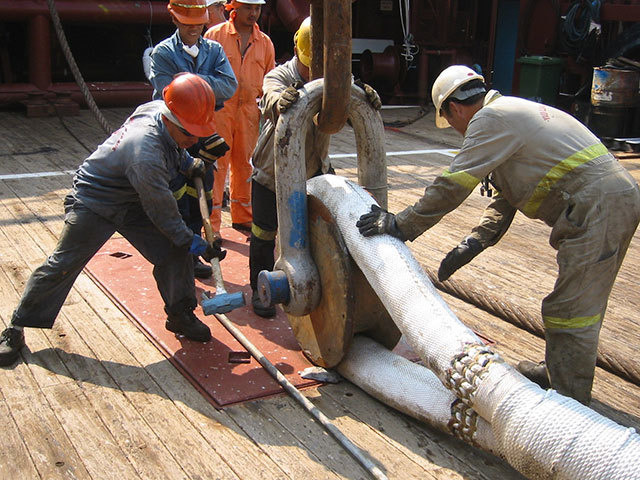 US industrial company Actuant said last night it had completed the sale of Aberdeen-based marine services firm Viking SeaTech to Acteon Group.
The deal, announced in August, is thought to be the first of its kind.
Ownership of Viking, which provides temporary and permanent mooring services, has transferred to Norwich-based subsea services firm Acteon for nearly £9million.
In exchange Acteon has sold Derby-headquartered tools manufacturing business Mirage Machines to Actuant for around £12million.
Actuant global business development  boss James Gaskell has never seen a deal like it during his 20 years' experience of mergers and acquisitions
Viking, formerly Viking Moorings, was founded in 1985 as a sub-division of Aberdeen's Balmoral Group.
The company and its clients are expected to benefit from a much broader range of offshore and subsea services as a result of the deal.
Just a few months ago, Acteon reported a plunge into the red as the oil price slump of 2014/15 continued to hurt business.
Accounts from Companies House showed group pre-tax losses for 2016 came in at just over £9million, against profits of £7.7million the year before. Revenue fell to £351.25million in the latest period, from £426.8million previously.
But in a report with the accounts, chief executive Richard Higham said trading conditions were improving on the back of better oil prices.
Recommended for you
X

New £2.6m boost for green energy