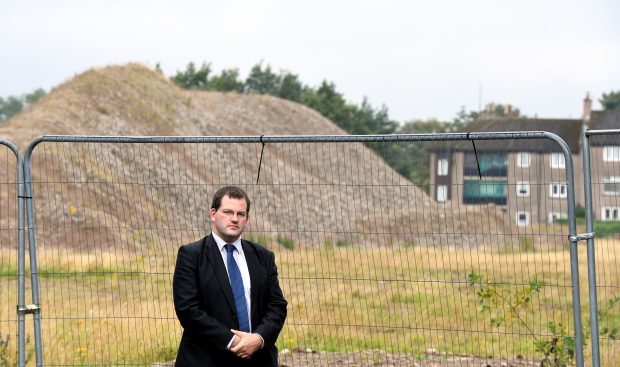 Shamed Aberdeen Donside MSP Mark McDonald has claimed he is "ready to learn from my mistakes" when he embarks on a career as an independent politician.
The former childcare minister resigned his post after allegations surfaced of inappropriate behaviour in November, which led to the SNP launching an investigation into his conduct.
Last week, the party expelled him after discovering he sent inappropriate and unwanted texts and messages to two women.
First Minister Nicola Sturgeon, who initially defended Mr McDonald, argued he should "give his constituents the opportunity to elect a new MSP".
Yesterday's Sunday newspapers carried further allegations with one of the complainers saying she had been "put in hospital" by the stress caused. The married father-of-two is expected to return to parliament this week and has apologised for his actions.
But yesterday, the MSP broke his silence in an extensive interview with Holyrood Magazine – published by Press and Journal publisher DC Thomson.
He said: "I don't dispute that I have behaved in a way that fell below the professional standards that should be expected of me.
"But if we are to say that people cannot make a mistake and then rehabilitate and return, what message are we sending out more widely?
"And having to come to terms with the idea that maybe you're wrong about yourself. And maybe other people see you very differently. I want to come back and demonstrate, yes to colleagues, yes to constituents, but also to my kids, that this wasn't all that I was.
"I am seeking to demonstrate that I have learned from my mistakes. That I have owned my mistakes, but my mistakes should not own me.
"I think I genuinely was making a very ham-fisted attempt at being friendly to someone and making what I thought was a joke which was clearly perceived in a much more sinister way.
"I have to accept that comes down to the whole question around the dynamics of individual relationships and the need to better understand how people receive me."
Last night, Mr McDonald declined to comment further.
Recommended for you
X

Sparrows apprentices showcase skills during Aberdeenshire MSP visit