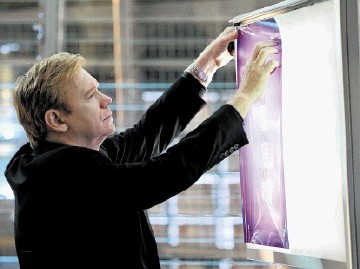 Lessons learned in the oil and gas industry will be shared with academics in a bid to develop new efficiency solutions for the construction and infrastructure sectors.
Aberdeen-based visual asset and data management specialist Return To Scene (R2S) has joined forces with Robert Gordon University (RGU) for what they are calling a Knowledge Transfer Partnership (KTP).
The two year project, will "develop and translate" R2S's real time asset management software for these two other industries, the firm claimed yesterday.
It will also help foster a spirit of innovation and collaboration, a factor cited by experts as key to diversifying the Aberdeenshire economy away from its reliance on oil.
Claire Fleming, R2S's business support director, said that the partnership was borne out of a relationship with RGU's Scott Sutherland School of Architecture and the Built Environment which was forged two years ago.
She described the new joint project as a "natural progression" of that relationship. Ms Fleming added: "Our research for academic conference papers identified parallels in industry challenges for these massive global markets, to those we have worked to solve within oil and gas. Research and development is a central tenet of our business and we have a fundamental belief that engagement with academia and the establishment of platforms for knowledge exchange not only create commercial benefit but contribute to the wider climate of innovation."
Ms Marianthi Leon, RGU lecturer on project and construction management, said the "shifting horizons" in construction, infrastructure and energy industries are increasing the demand for efficiency and project success across all sectors.
She added: "Our collaboration with R2S is building on these principles and our interdisciplinary expertise on project and collaboration management with high-end technological solutions as part of our internationally recognised research is highly contributing to the development of this project. We are looking forward to developing a state of the art technology and solution product for the Construction and Infrastructure industries while bridging the gap between academic research and industry."
Recommended for you

$16bn of oil and gas investment expected in Asia-Pacific in 2023