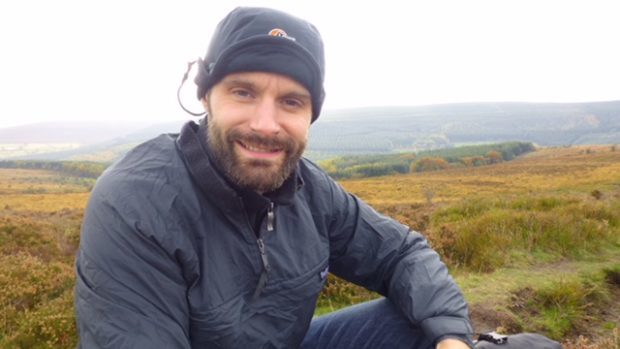 A Tayside man currently taking part in what has been dubbed "the toughest footrace on Earth" is on track to become one of the world's elite ultra-marathon runners.
Newtyle-raised Callum Duffy is part-way through the gruelling Marathon des Sables (Marathon of the Sands) which sees runners travel 150-miles over six days in one of the world's toughest environments — the Sahara Desert.
The engineering geologist, who now lives in Oxford, currently sits in 41st position out of 1000 dedicated participants after stage two of the event, which takes place over energy-sapping sand dunes, rocky plains and scorching hill climbs.
He is the 7th placed Brit at the race and if his form continues to the finish line, he will secure his place in the prestigious 'elite top 50'.
Callum's work has ranged from steel inspections on oil and gas platforms in the northern North Sea, offshore investigations in the Mediterranean Sea, and surveys for windfarms off the coast of the UK.
He currently runs a consultancy, Logos Geoservices.
Speaking before the race, the former Harris Academy pupil said his passion for running was set in motion from his time as a child in the city.
He said: "The Marathon of the Sands is really just the culmination of a process which started with the Duke of Edinburgh's award scheme run by Harris Academy.
"I was fortunate to benefit from being a pupil while David Stibbles was a teacher there and he was an infinite source of inspiration to those who wanted to challenge themselves more.
"Dundee is a ripe breeding ground for adventure; from Mark Beaumont's antics round the world to Scott's Discovery being parked in the harbour.
"Certainly, the ease of access to the mountains was a great catalyst for developing a love of stepping out of one's comfort zone."
The race, founded 35 years ago by a French concert promoter, has grown to become the premiere endurance event in the world.
Branded "the toughest footrace on Earth" by the Discovery Channel, the event has drawn some of the world's best known adventurers such as multi endurance record holder Sir Ranulph Fiennes.
The marathon runs from April 6 -16. The fastest runners will amass a cumulative time which equates to an average pace of eight minutes per mile.
The slowest will aim only to complete the event, and stay one step ahead of the camel who brings up the rear. If a participant is overtaken by the camel, they are out of the race.
To find out more about the race and for information on how to send messages of support to Callum, visit www.weeventure.com.
Recommended for you

"No quick fix": Industry reacts to offshore workers' weight gain