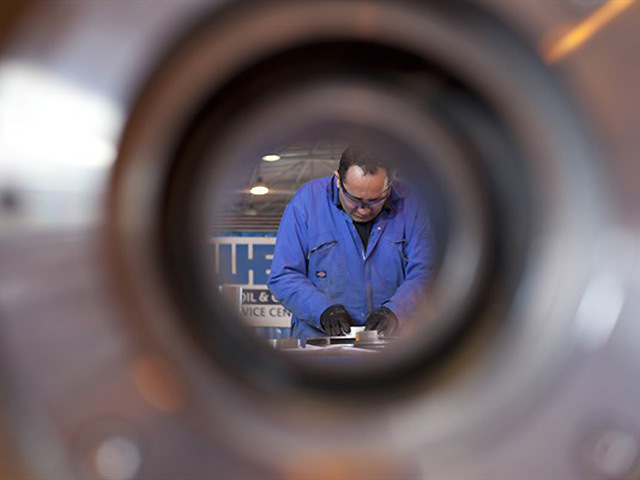 Scottish engineering firm Weir Group plans to buy US mining tools firm Esco Corporation for about £900million.
Glasgow-headquartered Weir, which makes pumps, wellheads and valves, said the deal would create a "unique mining services provider".
Weir, which employs about 14,000 people in more than 70 countries and has a number of bases in the north-east of Scotland, also said the takeover would result in savings in excess of £20million.
The transaction is expected to go through early in the third quarter.
Weir also said it would sell its flow control division as it looks to prioritise growth in minerals and oil and gas.
Weir chief executive Jon Stanton said: "We are acquiring a high quality business at the right time, with the market in the early stages of its recovery, providing opportunities for long-term growth.  We intend to initiate a process to sell flow control to reallocate capital to build further on our core platforms.
"Weir will be a focused premium brand business with leading technology, increased scale, an improved mix of mining and oil and gas markets, higher aftermarket sales and the financial strength to invest in growth."
The company also announced plans to list 16.7million new shares to help pay for the acquisition.
In a trading update, Weir said first quarter orders were up 22% year-on-year, thanks in part to high activity levels for US onshore oil and gas production.