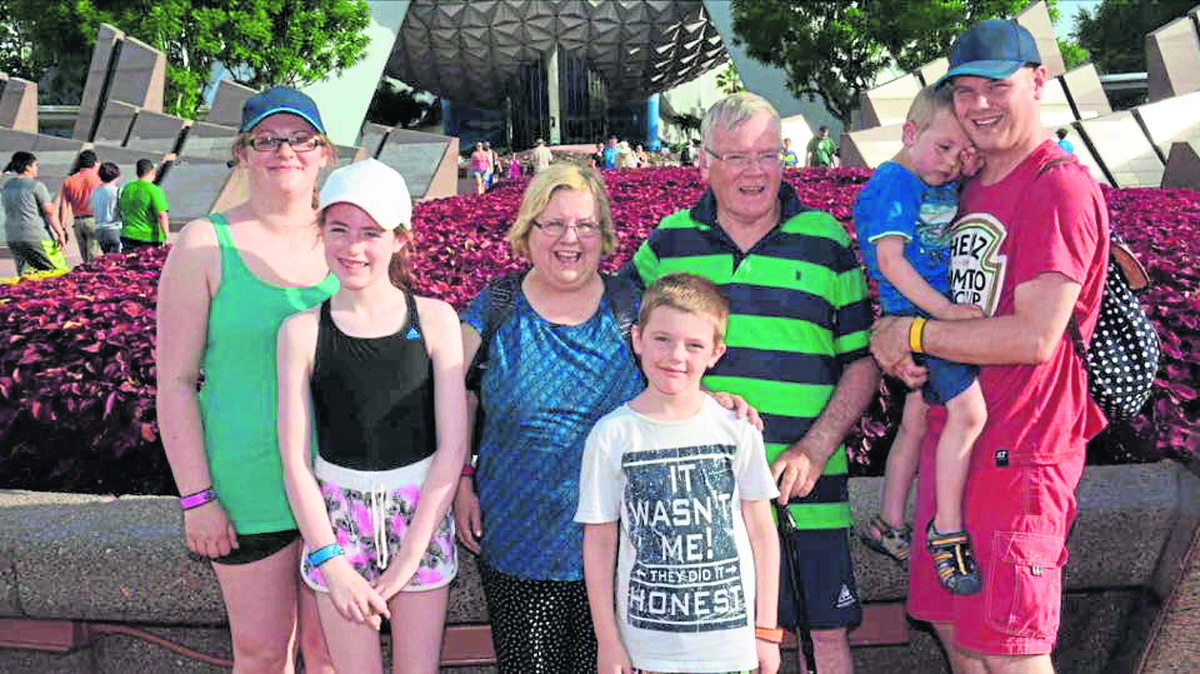 A former oil and gas boss who has lived with Motor Neurone Disease for three years has shared his story to raise awareness of the devastating illness.
Today marks the start of MND Scotland's national awareness week, which has the aim of shining a light on the terminal disease.
Bill McLaren, from Ellon, was diagnosed with the condition in 2015. The 69-year-old's health problems began almost 20 years ago when he started having difficulties walking, then developed a stammer.
However, he went undiagnosed for several years as it was thought the symptoms might have been related to his type 2 diabetes.
Eventually, after he was admitted to hospital with trigeminal neuralgia, a chronic pain disorder, he was given some scans and was diagnosed with slow, progressive MND.
The father-of-two, and grandfather-of-four, has admitted the months afterwards were difficult for him to deal with.
He said: "Initially my response was thankful that I now knew the cause of my weakness – and an understanding of how difficult the diagnosis had been for the doctors.
"That feeling however, was pretty swiftly succeeded by the classic anger – 'why me', which followed the further classic path to resignation and acceptance.
"I tend to be fairly pragmatic, but no doubt I was not so great to live with over the first few months.
"My wife, Sue, stuck with me throughout this period and tolerated my moods. These were hard times for her to manage."
Mr McLaren has had to markedly change his life and has become less active since his diagnosis.
And he has also been open about the stigma which is attached to MND and how this has affected his relationships with other people.
He said: "I have experienced people avoiding looking you in the eye, not engaging in conversation after asking about your illness, avoiding the subject and simply cutting you out of conversations.
"Sometimes people are simply unaware of what MND means, expecting to see you in a wheelchair.
"I have difficulty walking and find I am often almost barged over by someone desperate to reach their destination and quite visibly annoyed I am in the way.
"This can describe people's response to many diseases I am sure. Nevertheless, it is so personal and hurtful."
MND Awareness Week runs until Friday. Visit www.mndscotland.org.uk/
MNDAware for more information.
Recommended for you
X

Deal to service key North Sea facilities buoys firm