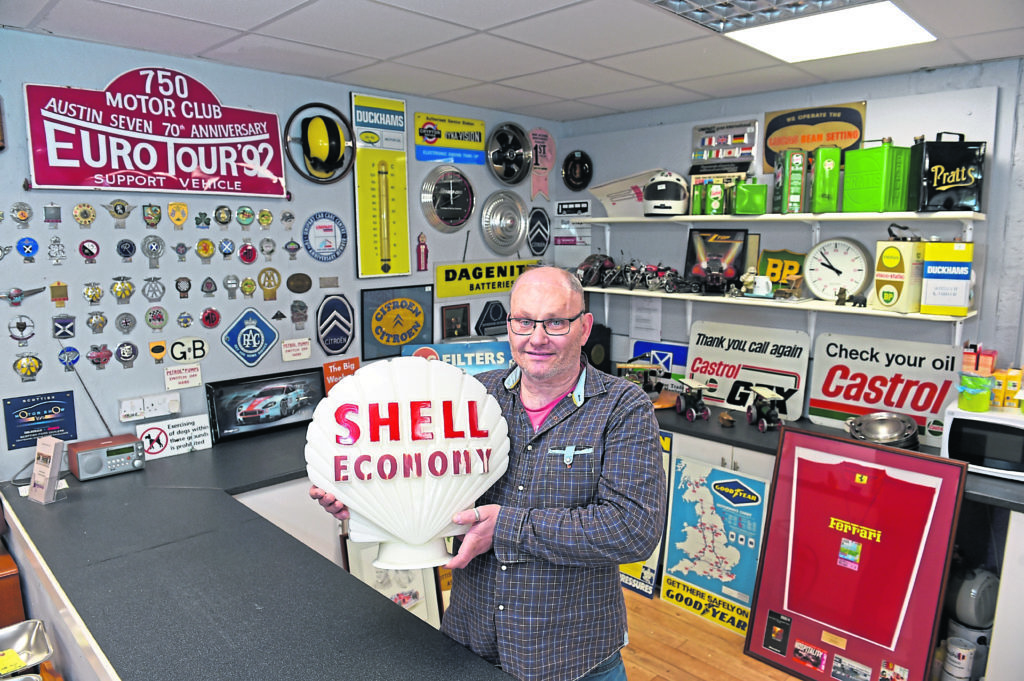 Automotive memorabilia is going under the hammer to help a north-east charity open its first cafe.
Smile Scotland will auction more than 200 items later this month, with lots including car badges, garage signs and limited edition prints.
The charity, based on Broomhill Road, Aberdeen, provides education and training for people who have been discriminated against so that they can find a job.
It currently focuses on furniture repairs, customer service and procurement skills and is planning to use the proceeds from the auction to open a cafe and teach people about hospitality.
Co-founder and trustee Clive Hampshire said: "We started up four years ago as we saw a gap in the market for sustaining employment for people who have been discriminated against."
The charity works to help those with mental or physical ill health, who need additional learning support, who have a criminal background or are struggling with homelessness.
Mr Hampshire said: "We want to avoid people living in poverty.
"They don't need an address to get support either, so we won't discriminate against any factor."
The charity's trustees have high hopes that the auction will raise the money needed to fulfil their plans.
Some of the items have been known to fetch hundreds of pounds at auction, including a vintage Shell petrol pump topper and rare Bear Honey Company racing mascot.
The shop has had inquiries from as far afield as Texas, with operators ready to accept telephone bids for some of the most hotly-contested items.
Mr Hampshire said: "These sorts of items would all be great in a man cave – or a lady cave – or just to add to someone's memorabilia collection."
The auction will be held at the charity's shop on Broomhill Road from 7pm on Thursday June 28.
All of the lots will be on display in the days leading up to the event.
To see an exclusive video walkthrough of the items on offer, presented by Mr Hampshire, visit pressandjournal.co.uk.