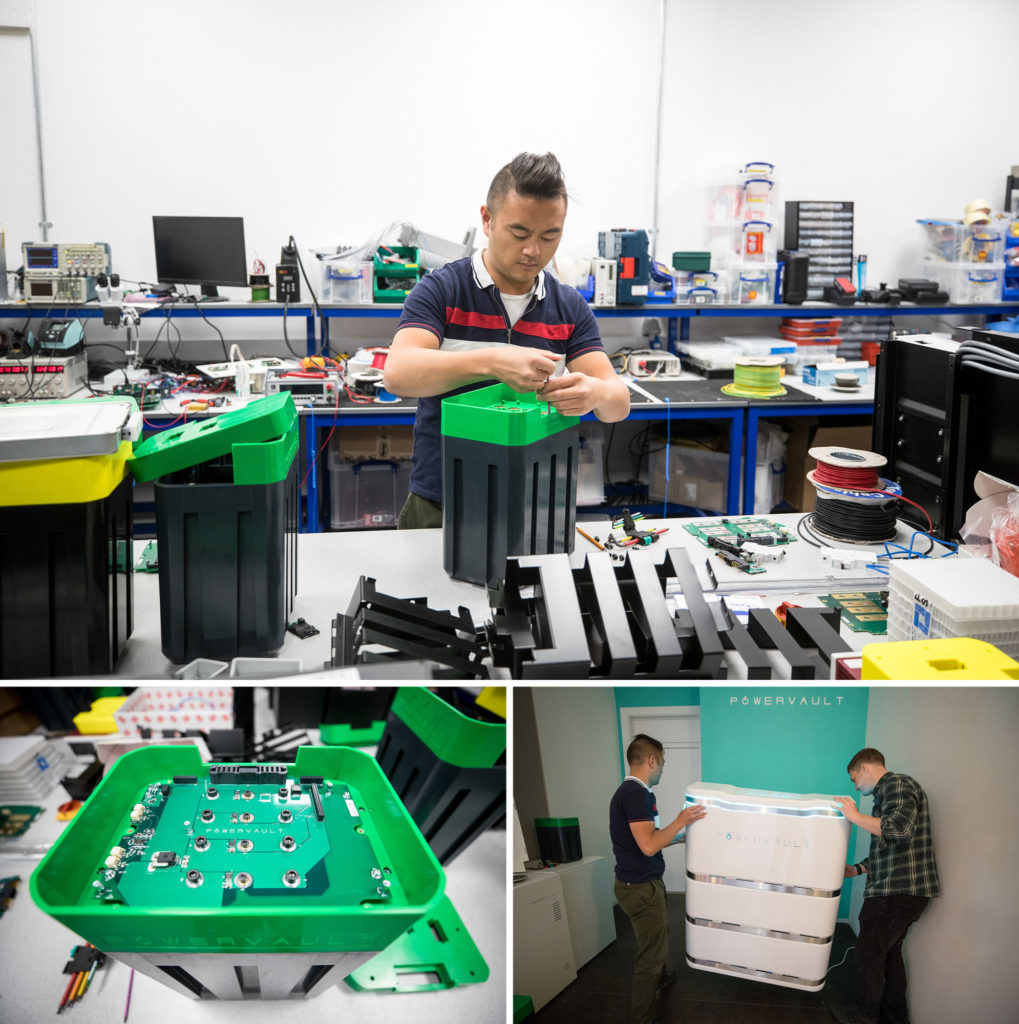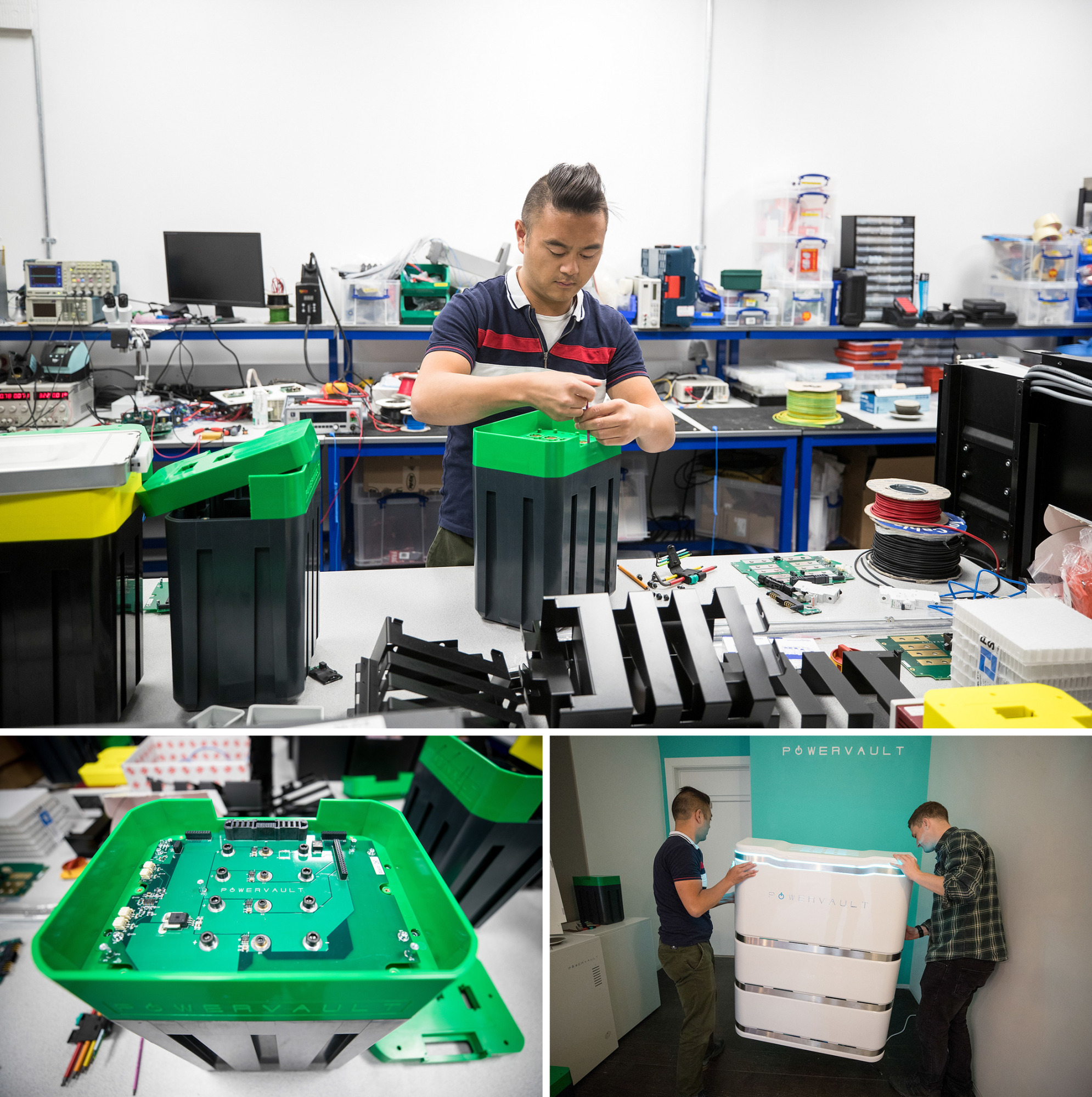 The first batches of batteries from electric and hybrid vehicles are hitting retirement age, yet they aren't bound for landfills. Instead, they'll spend their golden years chilling beer at 7-Elevens in Japan, powering car-charging stations in California and storing energy for homes and grids in Europe.
Lithium-ion car and bus batteries can collect and discharge electricity for another seven to 10 years after being taken off the roads and stripped from chassis — a shelf life with significant ramifications for global carmakers, electricity providers and raw-materials suppliers.
Finding ways to reuse the technology is becoming more urgent as the global stockpile of EV batteries is forecast to exceed the equivalent of about 3.4 million packs by 2025, compared with about 55,000 this year, according to calculations based on Bloomberg NEF data.
China, where about half the world's EVs are sold, is implementing rules in August to make carmakers responsible for expired batteries and to keep them out of landfills. The European Union has regulations, and the industry expects the U.S. to follow.
General Motors Co., BMW AG, Toyota Motor Corp., BYD Co. and a clutch of renewable-energy storage suppliers are among those trying to create an aftermarket and extra profits for a device that only recently coalesced into its own market. Second lives generate second revenue streams for the same product, and those could help lower prices for EVs.
"The car manufacturers have an upcoming problem, and one that we are already starting to see: this massive volume of batteries,'' said Johan Stjernberg, chief executive officer of Box of Energy AB, a Swedish company working with Porsche and Volvo Cars. "The market will be enormous for second-life applications with storage.''
The decade-by-decade forecast by BNEF is staggering. By 2030, there will be a 25-fold surge in battery demand for EVs. Automobiles have overtaken consumer electronics as the biggest users of lithium-ion batteries, according to Paris-based Avicenne Energy.
By 2040, more than half of new-car sales and a third of the global fleet –- equal to 559 million vehicles — will be electric. By 2050, companies will have invested about $550 billion in home, industrial and grid-scale battery storage, according to BNEF.
"The logic behind this is the circular economy," said Cecile Sobole, program manager for Renault SA's EV business. "The battery coming from the electric vehicle will become more and more a part of the energy world."
Yet as many companies dive in, the biggest U.S. electric-car maker -– Tesla Inc. –- stays on the sidelines. The Palo Alto, California-based company said its batteries probably won't be suitable for a new task after 10 to 15 years of use, and it's focusing on recovering the raw materials.
Repurposing efforts may slow if it becomes more profitable to extract materials like cobalt and simply make new batteries.
Declining performance for an EV battery is evidenced by fewer miles of driving per charge and more frequent plug-ins by owners. The components typically will be swapped out after about a decade in family cars and four years in harder-working buses and taxis.
While those replaced batteries can't run a passenger vehicle, they're ideal for less-demanding tasks such as storing electricity from solar panels and wind turbines, and hoarding power from a regular grid connection when prices are low.
"A lithium-ion battery actually never dies," said Hans Eric Melin, founder of London-based Circular Energy Storage Research and Consulting. "It's just like you can take an alkaline battery out of your flashlight and put it into a remote control, and it'll still be good enough."
By 2025, about three-quarters of spent EV batteries will be reused and then recycled to harvest raw materials, Melin said. That means automakers and battery producers such as China's Contemporary Amperex Technology Ltd. can profit from the same pack several times.
Box of Energy, London-based Powervault Ltd. and Melbourne-based Relectrify Pty. are among those helping develop the second acts. And a slew of automakers are either partnering with them or doing it alone.
In the basements of a three-tower apartment complex in western Sweden, Box of Energy installed silver cabinets about the size of a large refrigerator, each using 20 battery modules recovered from Volvo hybrid cars. They store energy from rooftop solar panels to run the elevators and lights in common areas.
"So far, it's worked without a hitch,'' said Lennart Nord, caretaker of the buildings in Gothenburg.
The technology can cut a household electricity bill by more than a third, said Powervault, which plans to break down Renault Zoe battery packs for use in homes and schools in England this summer. Powervault's dishwasher-sized units can calculate when it's most economical to recharge from the grid and when it's best to tap into stored power.
Jeff Hardy, 44, is putting a Powervault unit in his Victorian terrace house in southeast London, and he expects to save about 110 pounds a year.
"It can basically supplement my solar and allow me to do more for free,'' said Hardy, an academic and consultant on the energy sector. "The manufacturing of EV batteries does have an impact on the environment. The fact that this is a reused product means that it's really reducing that footprint.''
Larger-scale systems also can cut costs for businesses. Batteries from Nissan's Leaf will soon help illuminate streets in the Japanese coastal town of Namie, which is recovering from the 2011 disaster at the nearby Fukushima Daiichi nuclear plant.
A new facility sifts through a mattress-sized battery in four hours to prepare its cells for several applications, including going back into an EV. Nissan envisions the site eventually churning through 10,000 batteries annually.
Toyota, maker of the Prius hybrid, will install retired batteries outside 7-Eleven stores in Japan next year. The hybrid batteries will store power from solar panels, and then use the juice when needed to help run the drink coolers, fried chicken warmers and sausage grills inside the stores.
A typical EV battery retains about 50 percent to 70 percent of its power capacity upon removal, said Tom Zhao, managing director of global sales for BYD's battery group. The Warren Buffett-backed company uses secondhand packs to power wireless transmission towers and to help run one of China's biggest energy-storage systems in Shenzhen.
"If you don't reuse, it's a huge waste," Zhao said.
Recommended for you

Can oil ever be green? Norway turns to wind-powered drilling