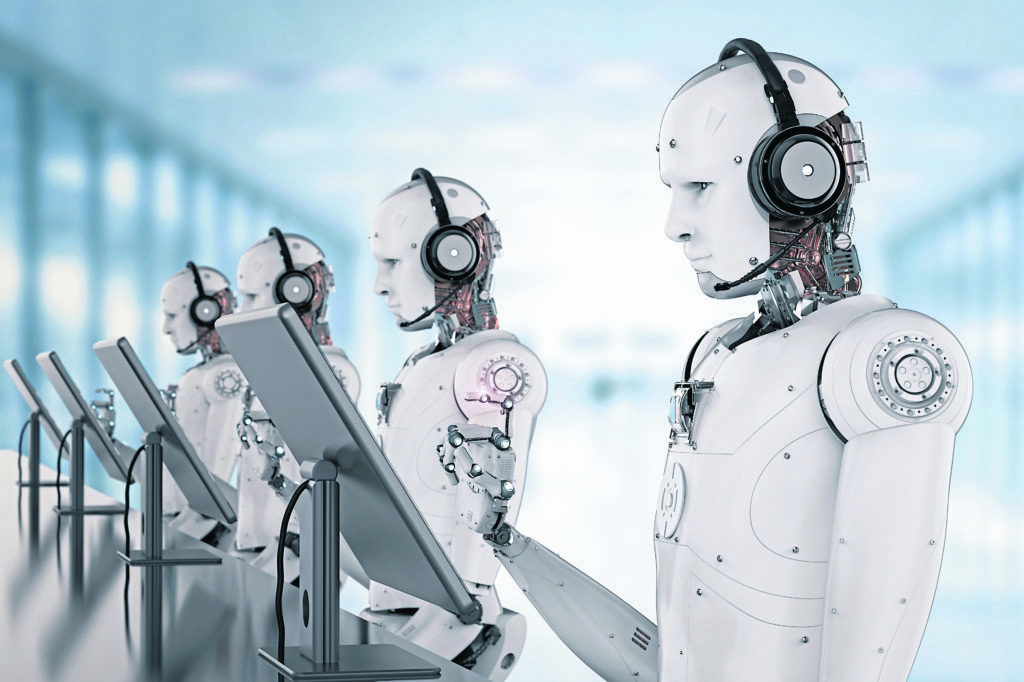 Artificial intelligence has the potential to wipe out thousands of UK jobs, the Bank of England's chief economist has warned.
Andy Haldane said yesterday the so-called Fourth Industrial Revolution would see "the machine replacing humans doing thinking things".
He added: "The first three industrial revolutions have been about largely machines replacing humans doing principally manual tasks, whereas the fourth will be different.
"All of a sudden it will be the machine replacing humans doing thinking things, as well as doing things."
The "hollowing out" which took place in the past could be on a greater scale in the future, he warned.
It comes after Unite said last week it expects a high number of offshore jobs to go as a result of automation.
Mr Haldane's comments on a radio show echoed those of the Bank's governor, Mark Carney, who has previously spoken about large-scale technological disruption to the jobs market.
Mr Haldane said: "Job displacement is likely to be at least as large as that of the first three industrial revolutions.
"We will need even greater numbers of new jobs to be created in the future if we are not to suffer this longer term feature called technological unemployment.
"It has not been a feature of the past but could it possibly be a feature of the future? That is a much more open question than at any previous point possibly in history."
In April, Mr Carney said growing use of AI may lead to mass unemployment and wage stagnation.
Recommended for you

How Generation Z is shaping the future workforce