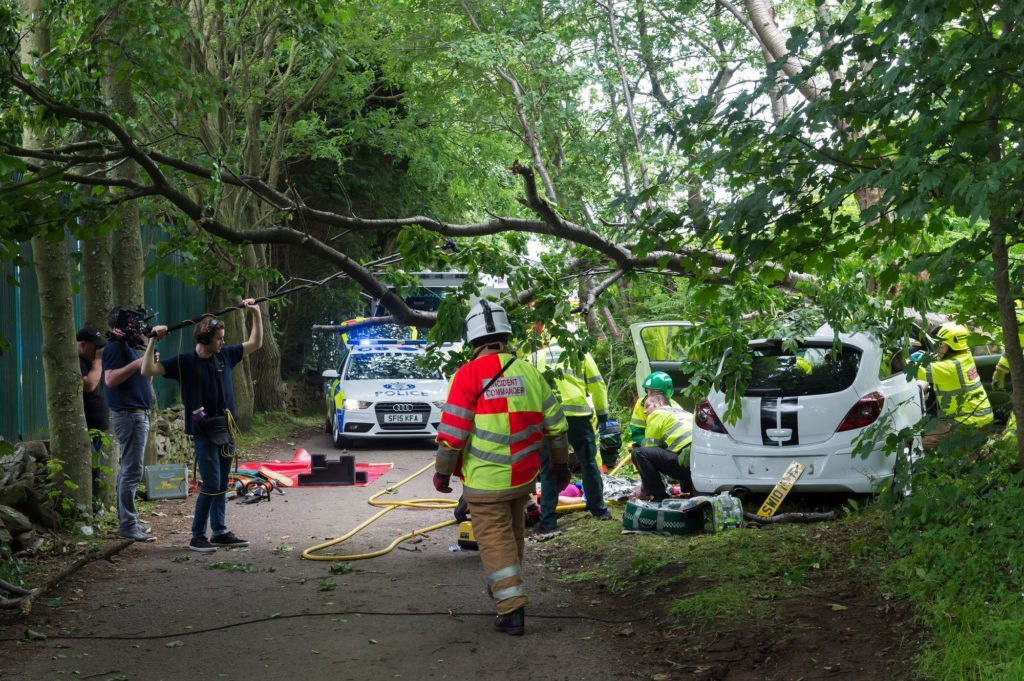 A pair of North Sea energy firms have secured the future of a hard-hitting driver safety show, which was at risk of being axed.
Safe Drive Stay Alive has been attended by all senior school pupils in the north-east for the last 13 years.
A lack of sponsors had led to concern the stage show, which aims to reduce deadly crashes in the north east, would need to be cancelled this year.
By March, North Sea operator Nexen was the only sponsor in place.
However, a donation of £40,000 from Nexen and energy services firm Schlumberger has now allowed the event to continue.
Contributions have also been made by other local businesses including Suncor Energy.
Schlumberger's general manager, Gwenola Boyault, said: "Driving is one of the biggest risks we face each day and anything we can do to help the drivers of tomorrow be safer and more aware is good for everyone."
This year's show is planned for November and will see 5,000 pupils from Aberdeen City, Aberdeenshire and Moray attend.
It features an emotive film and testimony from those who have been involved in serious crashes, including victims and emergency services.
Chairwoman of the Aberdeenshire Community Safety Partnership, Margaret-Jane Cardno, said: "This show has now become a regular feature in the lives of local young people, tens of thousands of whom have now seen the show and had a chance to consider its important messages.
"It's easy to forget that this important initiative actually relies to a large extent on the time of volunteers and on external financial support, without which it wouldn't be possible.
"So for that reason, it's really important to acknowledge the sponsors and volunteers who make this show possible and if it saves even one life, or prevents one life-changing injury on our roads their support has been truly priceless."