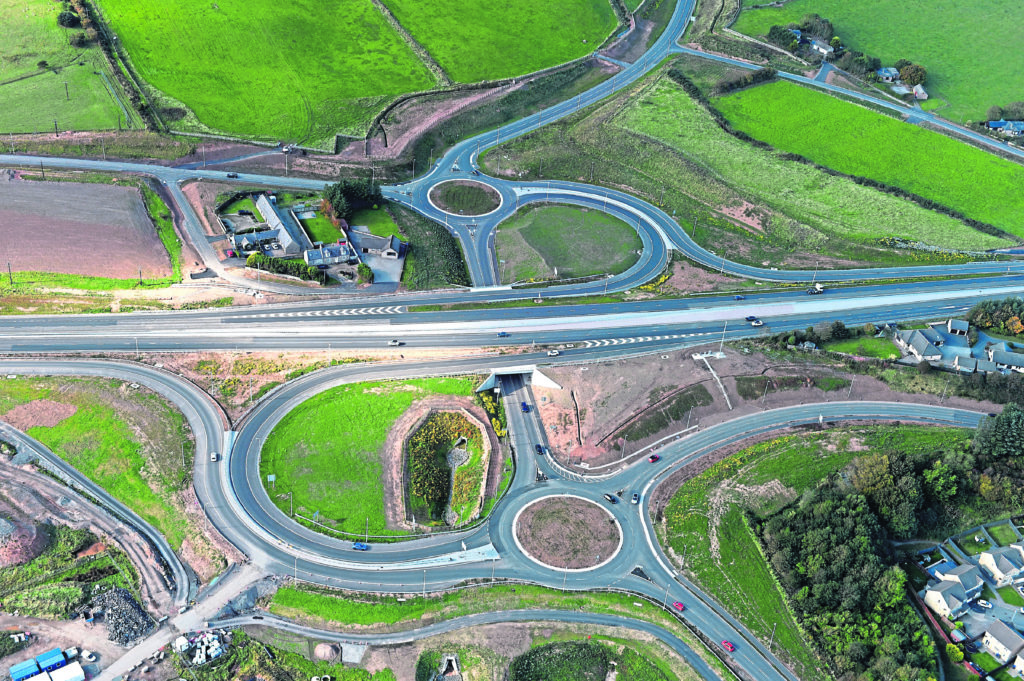 Contractors are battling to get the Aberdeen bypass open before the end of the year after it was confirmed the project has been hit by another delay.
Transport Secretary Michael Matheson revealed yesterday Aberdeen Roads Ltd had pushed back the "late autumn" target and now hoped to complete the £745 million scheme in December.
But he warned a "definitive date" for its opening could not be offered because work to repair defects on the new River Don bridge could be affected by bad weather.
And he suggested setting an "arbitrary date" could "compromise" that work.
Opposition MSPs claimed the Scottish Government had "lost its grip" on the Aberdeen Western Peripheral Route (AWPR) and demanded that ministers apologise.
Mr Matheson, meanwhile, blamed the contractors for their "simply unacceptable" failure to progress his demand to open the 19-mile Craibstone to Stonehaven section ahead of completion of the Don crossing. However, he confirmed such a move required a variation of the original contract to be agreed by the contractors, and admitted transport chiefs would need to find out if "lessons can be learned" about the drafting of such contracts in future.
Labour MSP Lewis Macdonald said motorists could be driving on the Craibstone to Stonehaven section by Monday morning if it was not for "a badly drafted contract" that means it can only be opened at the same time as the Don bridge.
Mr Matheson was also left red-faced after accusing the north-east's media of spreading "inaccurate rumours" that the Craibstone to Stonehaven section had been completed, only to admit minutes later that it "could be opened up".
ARL reported a "technical issue" with the Don bridge in May.
The issue later proved to be "more extensive than previously anticipated", and last Friday it was confirmed a "greater scope of work would be necessary", Mr Matheson confirmed.
In a statement to MSPs, the minister added: "They are working hard to repair the defects and on Monday of this week the contractor reported that it was targeting a December opening date for the whole road.
"However, they were unable to provide a definitive date for this section as there are a number of factors which could influence this date."
The SNP minister said for "some months now" Transport Scotland has been investigating the potential to open the Craibstone to Stonehaven stretch, but confirmed such a move required a variation to the original contract.
After being left "disappointed" by communications this week with Peter Truscott, chief executive of consortium partner Galliford Try, Mr Matheson said: "It is now time for the contractor to stop deliberating and start acting."
However, he later added: "After the opening, if there are some lessons that can be learned about how we draft some of these contracts in future to address the type of issue we've identified with the AWPR, then clearly that's a lesson we should learn."