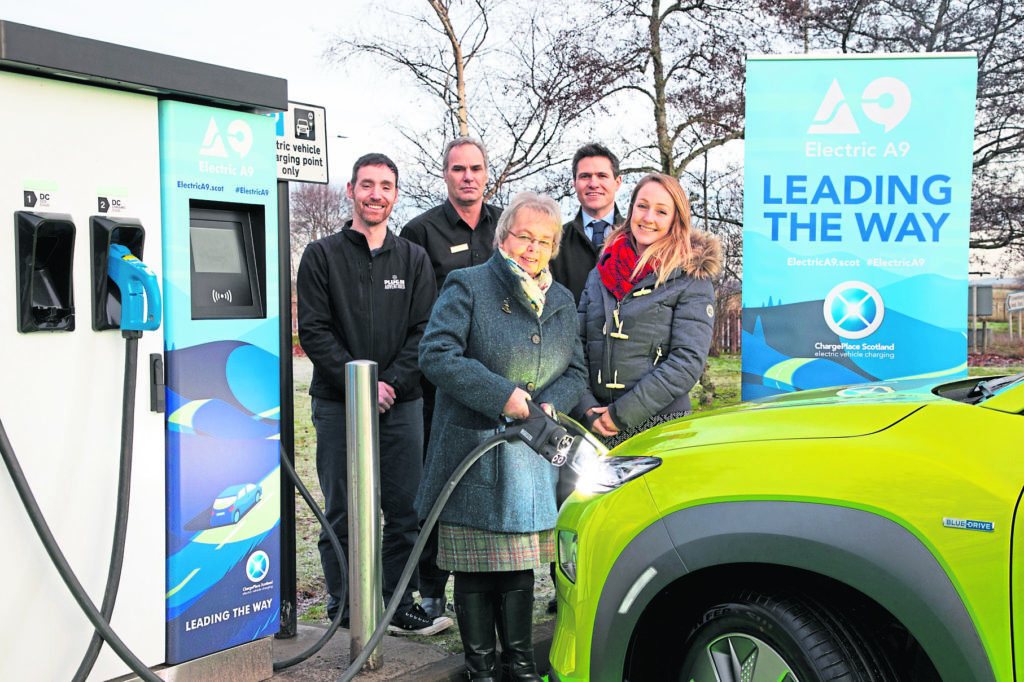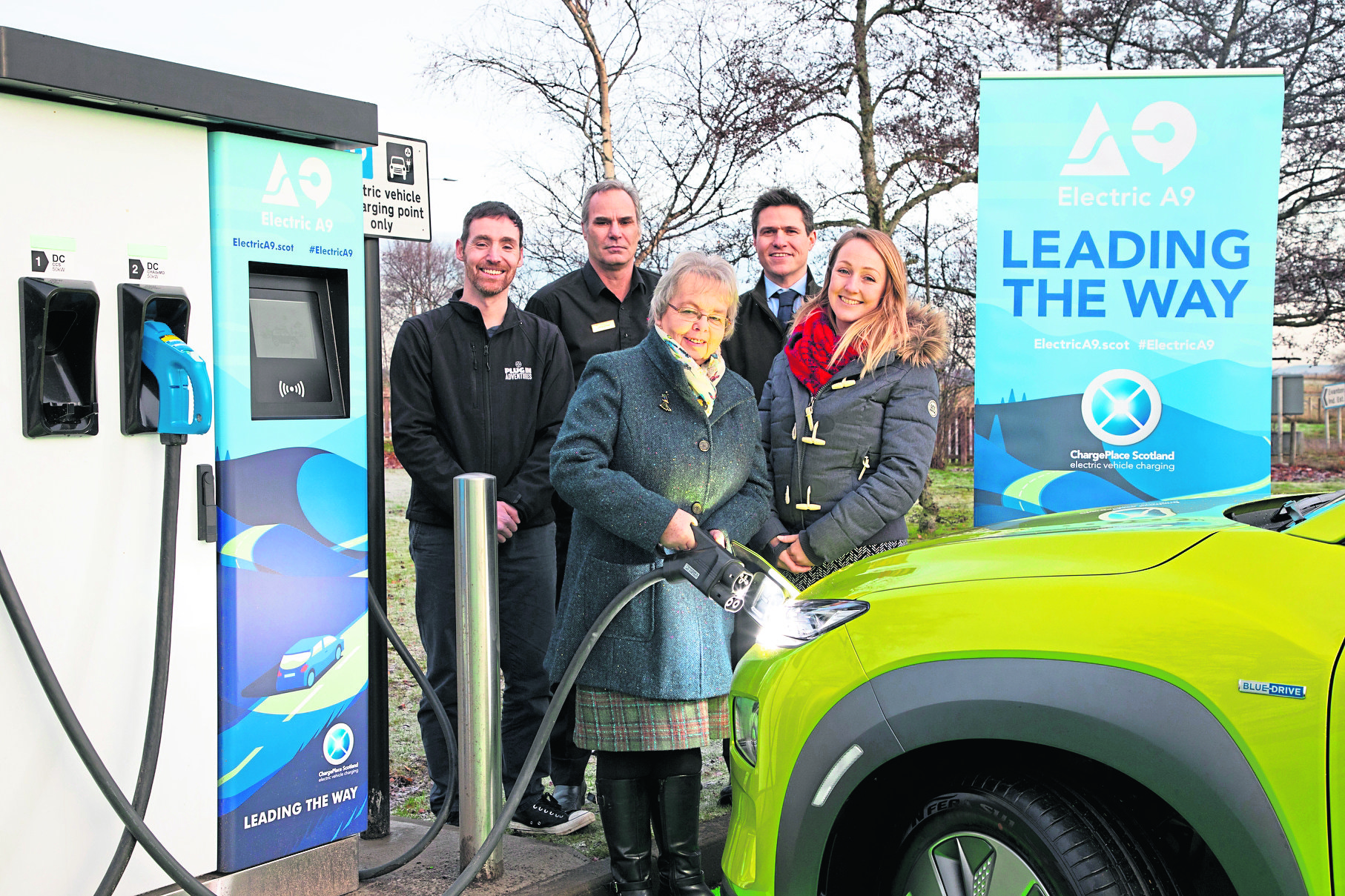 The first of more than 1,000 new charging points on the A9 is now open for business.
As part of the Electric A9 project, vehicle charge points were installed at Skiach Services in Ross-shire.
The project will provide Electric Vehicle (EV) charging points for both long distance and local charging on Scotland's longest road between Falkirk and Scrabster.
Ellie Grebenik, at the Energy Saving Trust said: "As the adoption of electric vehicles is becoming increasingly popular across both private and business use, having convenient charging infrastructure is key.
"The Electric A9 project further strengthens the national network of charge points that are vital in supporting the growing number of EV drivers in Scotland enjoying substantial fuel cost savings."
Michael Matheson, Cabinet Secretary for Transport, Infrastructure and Connectivity, said: "It is fantastic to see businesses take advantage of available support to install EV charge points.
"In addition to providing grant funding for businesses, we have more than doubled the Low Carbon Transport Loan for 2018/19, in order to satisfy demand and allow more businesses and individuals to make the switch to EVs than ever before.
"The Electric A9 signals to the world that Scotland is ready to charge ahead with EVs. We've made a bold commitment to phase out the need for new petrol and diesel cars and vans by 2032 – and having the right infrastructure in the right place will help us secure that ambition."
Recommended for you

Net Zero Nudge 04: electrifying transport