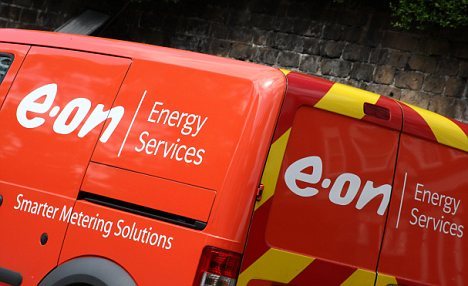 Some E.ON customers will see an average 10.3% price increase from April 1, the supplier has confirmed, just days after Ofgem said price caps designed to protect those on poor value deals would be hiked.
E.ON said that, in line with Ofgem's price cap, customers on its standard variable gas and electricity tariff will see bills increase by around £117 from £1,137 to £1,254. It will be writing to those affected.
It said it has around 1.8 million customers on its standard variable tariff E.ON EnergyPlan.
E.ON said it expects to see "similar movements" take place across the energy industry.
Last week, Ofgem said it will increase the price cap for default and standard variable gas and electricity tariffs by £117 to £1,254 a year from April 1 due to hikes in wholesale costs.
The watchdog said previously that those affected will still pay a "fair price" for their energy as the increase reflects a genuine increase in underlying wholesale costs, rather than provider profiteering.
An E.ON spokeswoman said: "Ofgem's energy market price cap review set out that price cap levels would increase, driven by rising wholesale and other costs.
"In line with that, we'll be making changes to our standard variable tariff prices from April 1 and expect to see similar movements across the energy industry.
"Prices will not change for existing customers until then.
"Over the coming weeks we'll be writing to affected customers explaining what the changes will mean for them and encouraging them to choose the best tariff for their needs."
Rik Smith, energy expert at uSwitch.com, said E.ON's standard tariff will be as much as £286 more than deals currently available elsewhere in the market.
He said: "Predictably, just four days after Ofgem announced it is raising the level of the price cap, we're seeing suppliers start to raise prices, with E.ON hiking bills for customers on its standard tariff."
Recommended for you

Energy bills predicted to fall from July by nearly £450