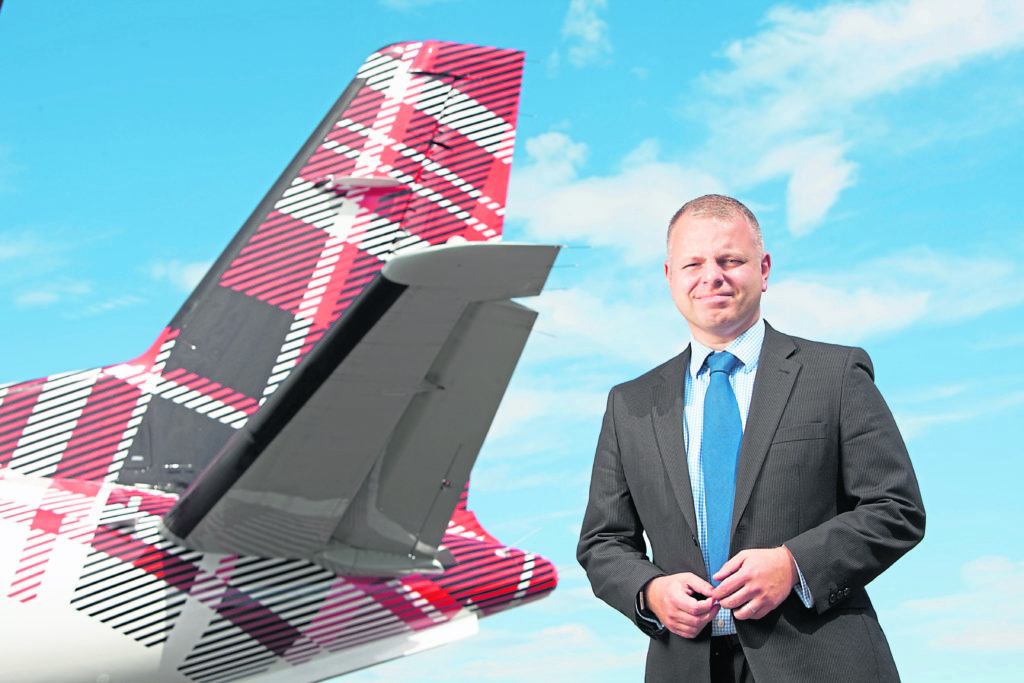 Loganair is launching new flights to London Southend Airport (LSA) from Aberdeen, Stornoway and Glasgow.
Aberdeen and Glasgow will have three non-stop flights each way every weekday, plus weekend services from May 12 and May 28 respectively, using 49-seater Embraer 145 aircraft.
One-stop, same-plane daily services will also start from Stornoway to LSA from May 28, providing the first direct flights from the Scottish islands to south-east England.
LSA, which has been voted the UK's best airport three times, is a 53-minute train ride from central London.
Loganair managing director Jonathan Hinkles said: "We're incredibly excited to be offering the first new routes between London and Scotland in many years.
"These new fast and frequent flights to London's favourite airport, together with our inclusive checked baggage allowance and on-board service, make this a hugely significant development for both Scotland-London air links and Loganair."
He added: "It's also a great honour to launch the first ever island air service direct to London, a huge boost to Stornoway's overall connectivity.
"Southend is a very convenient and well-positioned gateway to the capital."
The Stornoway service should also attract people wanting to visit the Western Isles, he said.
Aberdeen International Airport managing director Steve Szalay said regional connectivity to London was "essential".
"The beauty of the new London Southend service lies in the ease of access to central London," Mr Szalay said, adding: "Southend itself offers seaside fun, with its historic pier, great views of the (Thames) estuary and seven miles of beaches."
Highlands and Islands Airports managing director Inglis Lyon said: "Loganair is to be commended on establishing this valuable new service.
"It further improves connectivity between the Western Isles and the south of England, and illustrates the value of having modern, sustainable airports serving local communities.
"Islanders will benefit from excellent transport links … into central London and Loganair's new service will also benefit inbound tourism, making journeys to the islands all the more attractive to visitors keen to discover the best of what Scotland has to offer."