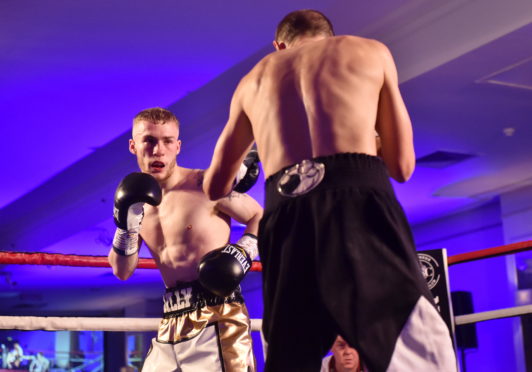 An oil and gas training instructor is preparing for his first title shot as a professional boxer.
In his day job, Billy Stuart works as a firefighting instructor at Survivex in Dyce.
However when he clocks out he trains as "Billy the Butcher", a superbantamweight fighter.
The 21-year-old from Macduff is undefeated in his professional career at 7-0, and will contend for his first professional title in Aberdeen next month.
He'll take on Dylan McDonagh on Saturday, May 4th at the Aberdeen Treetops Hilton for the BUI Celtic title.
Despite the Irishman being 12 years his senior, Stuart is confident about his chances, and has his sights on even bigger targets in the near future.
"I want the big fights", he said.
"I'm very confident in my abilities. I've been boxing since I was seven years old and its second nature to me.
"Once I get this one it opens doors for other titles, so I will maybe be looking for a British title next year."
Fellow north-east boxer Dean Sutherland will be fighting in the other headline bout on the night.
Stuart's last fight was in November, a 60-54 victory over Ukranian Dmytro Kostenko.
He was then due to take on Michael Mooney in February however it was forced to be cancelled when the mandatory standby ambulance did not arrive.
It only meant the former Scottish and British amateur champion had to get back into the gym to train, which is a fine balance between his day job at Survivex.
He said: "You can't ask for better colleagues, they are all very supportive of my boxing.
"Straight after work I'm in the gym, I get home at about nine of clock at night, but I'm hardly ever there. It's hard for six weeks straight you're doing that but at the end it is worth it."
Despite the hard work, the prospect of his first professional title brings some added focus to the occasion.
He added: "I'm feeling good, I'm training all the time.
"It's given me a bit more motivation and I like having titles around and being involved in big fights.
"I've had a few let downs in the past with people pulling out and that but this one will be happening on the 4th of May."
More details here.
Recommended for you
X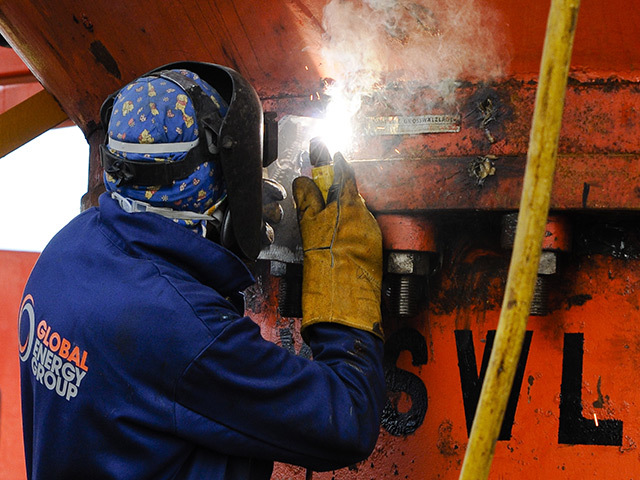 Highland energy firm has largest gender pay gap in Scotland