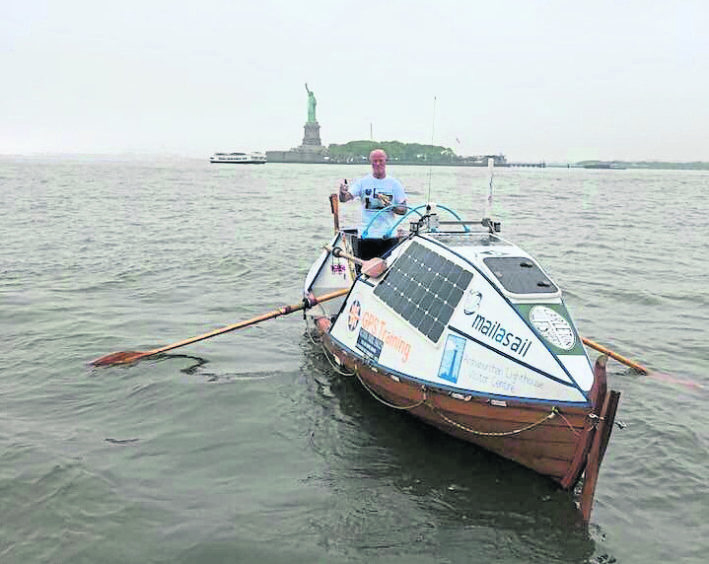 An intrepid oil worker who was attempting to row across the Atlantic before being rescued has now completed the journey.
Duncan Hutchison was determined to tick off the 1000 plus miles he was from his destination of his home at Lochinver in Sutherland after his vital on board electrics failed seven months ago.
His abandoned boat Sleipnir turned up in Norway nearly six months later.
Mr Hutchison survived mountainous seas, brutal storms and even a shark attacking his home-made boat. He was picked up by the 590-ft long tanker on September 22.
But ever determined Mr Hutchison completed the remaining distance on a rowing machine – mainly on the oil rigs where he works. He completed the final 10 miles on Sunday.
"Well that's it done 16km tonight to finished my incomplete row so covered 4,800km (2,983 miles) from my ocean row (from) New York combined with gym Concept 2 rower and also 3,088km (1,919 miles) practice rowing before hand, which I was posting on charts building up to my real row," he wrote on social media.
Total – 7,888km (4,900 miles), thank you all so much for joining in and following, I will keep updates on what happening with my Sleipnir (He hopes to get home to get a refit.)"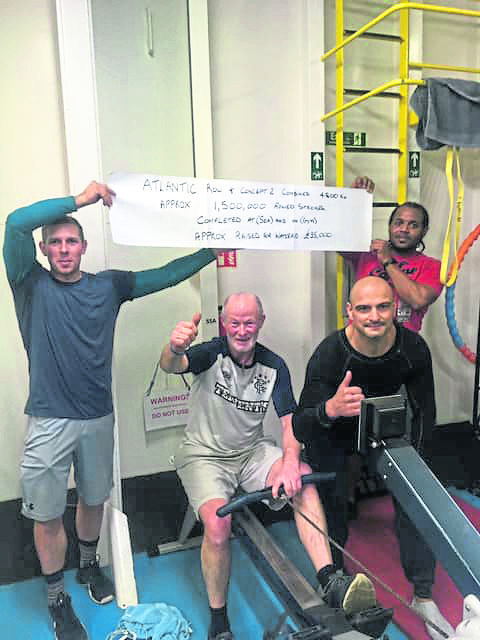 The rescue came on Mr Hutchison's 100th day at sea in his boat and 863 miles from Land's End.
His expedition is raising money for the charity Wateraid. Donations can be made at
https://www.justgiving.com/fundraising/duncanhutchison
.
Recommended for you

Oil worker travels the world with a suitcase full of butteries