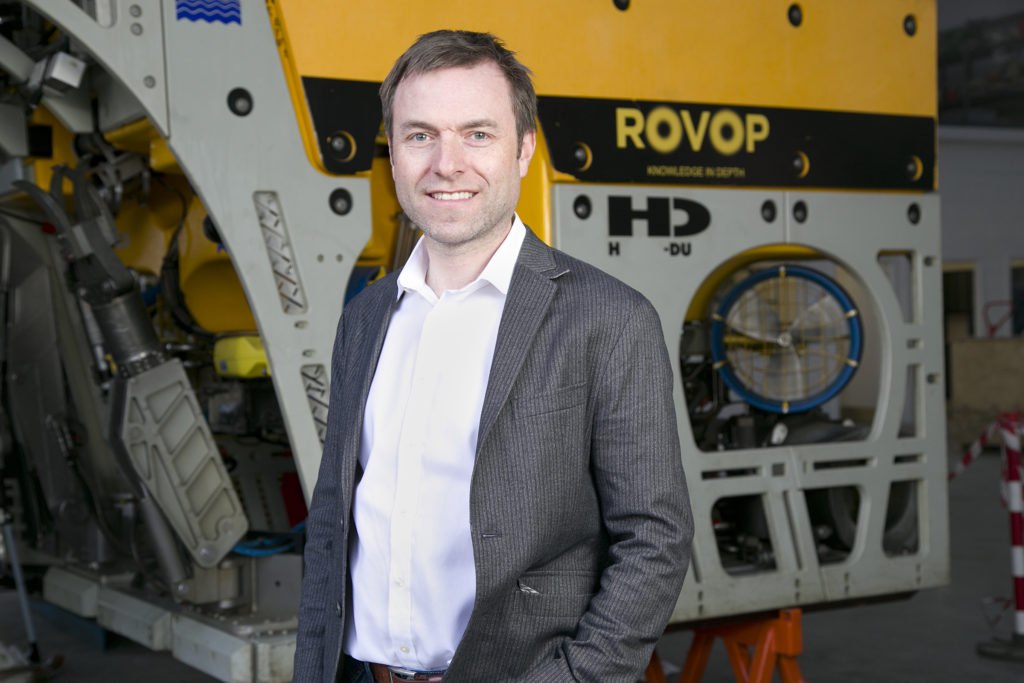 A north-east underwater robotics firm has expanded into mainland Europe to meet growing demand and ready itself for Brexit.
Rovop, led by Aberdeen entrepreneur Steve Gray, opened its new facility in Rotterdam this month as around 25% of the firm's business is now based in and around the Netherlands.
Mr Gray said that while the move was firstly agreed in order to "better service their existing clients" he believed having a base within Europe would significantly help the company when faced with Brexit.
This will allow the firm to operate in and around the EU at essentially a moment's notice with no need for visas for workers or permits for their ROVs.
However as the business continues to grow it will mean the firm's expansion will be in the Netherlands and not at their base at Westhill.
Mr Gray said there would be no redundancies at the north-east office, however said future expansion there was unlikely.
He said: "There are three areas Brexit has an impact on. One is the moving of equipment, the second is tendering for jobs and the third is around the free movement of people. The outcome of that is still unclear but as a result of the restrictions which will be put in place, whether we have May's Brexit or a hard Brexit, is that any future recruitment will be there and not in Aberdeen.
"We have recruited more than 100 people in 2018."
From a start-up operating from a two-desk office less than eight years ago, Rovop has become a leading provider of subsea remotely-operated vehicle (ROV) services to the global energy industry.
It now has a fleet of more than 50 ROVs, in excess of 200 staff and other operations in Scotland, the US and Dubai.
When founding the firm, with Scott Freeland and Mark Vorenkamp, Mr Gray said he realised there was a big opportunity in underwater robotics and said Rovop is now about the fourth largest operator of ROVs in the world.
As part of the firm's growth in Rotterdam a new business development manager has been appointed.
Job Biersteker has been active in the subsea industry for nearly a decade and will provide support to mainland Europe based clients to further strengthen ROVOP's position in the market.
Mr Biersteker said: "I am delighted to be taking on the role in the new Rotterdam office at such an exciting time for the business.
"Our new base is located at the quayside and features on-site system storage and maintenance facilities.
"I look forward to offering an excellent service and interface for customers during operations, leading to quicker more efficient mobilisation of our assets in Europe."
Mr Gray added: "We are excited to welcome Job to the team at Rovop. Job will be driving the European office to develop our new and existing clients in the region while reinforcing our position as the lead provider of remotely operated vehicles (ROVs) to the offshore wind industry."
Recommended for you

Delayed face-to-face Offshore Europe event nearly fully booked