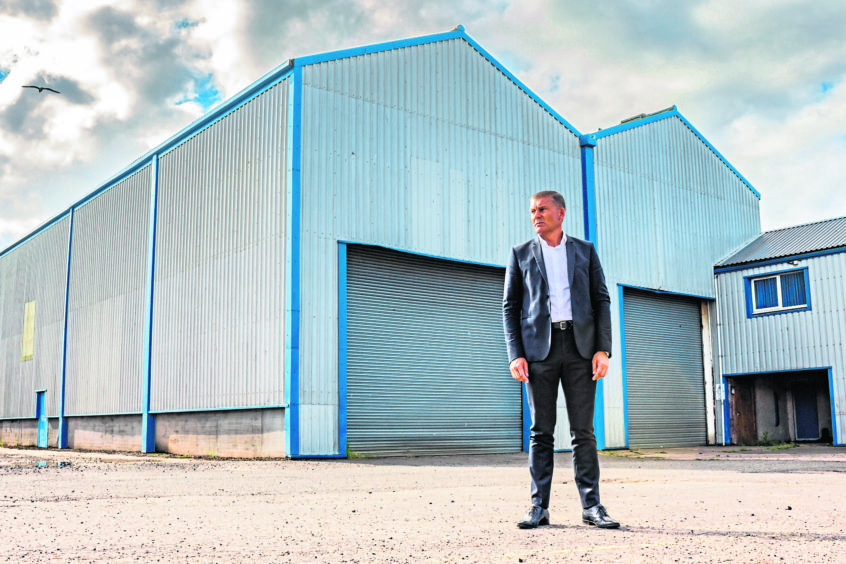 Scottish commercial property firm JJKS Estates aims to lure more oil and gas industry companies to Angus, helping to create new investment and career opportunities in the area.
The firm's wider portfolio is made up of more than 20 acres of industrial sites which include key assets in Montrose, Brechin and the surrounding areas.
Brechin-based JJKS Estates said recent property acquisitions by the company had opened up opportunities for companies in the oil and gas sector to call Angus their home.
Director Kevin Mackie added: "These businesses form the backbone of the Scottish economy, creating jobs and generating wealth that has helped make Scotland a competitive business location despite wider uncertainty in the UK.
"The uplift in the wider energy sector is now filtering through to the commercial property sector, with many service companies now having the confidence to make property decisions and using the market conditions to relocate to better quality or more prominently-positioned properties."
He also highlighted Angus having "very competitive" rates, compared to Aberdeen.
Andrew Dandie, a partner in the Dundee office of Graham & Sibbald, said: "The completion of the Aberdeen Western Peripheral Route (AWPR) has really opened up the Angus industrial market.
"We expect to see increased activity in the Angus market, especially for towns such as Brechin which is ideally suited to serve not only the expanding operators at Montrose Port but also into the Aberdeen-based oil and gas sector via the AWPR."
Recommended for you
X

Brazil's biggest port wants to 'copy and paste' Dundee decommissioning success