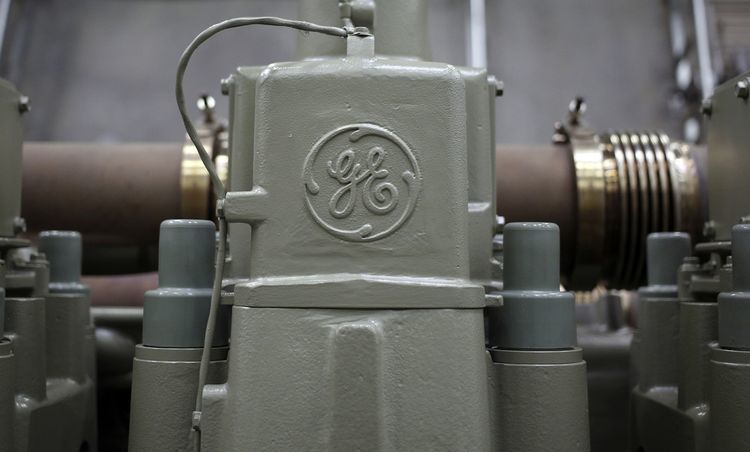 General Electric Co. has "very high" exposure to the long-term care insurance market and is worse than average when it comes to the adequacy of reserves tied to those policies, according to Fitch Ratings.
Genworth Financial Inc., which was spun off from GE in 2004, and Unum Group also are below average, Fitch said Tuesday in a report that analyzed the assets backing reserves that fund future cash flows for long-term care businesses. GE said its current reserves are "well-supported" for its long-term care portfolio. Insurers in recent years have been burned by the policies, which pay for home health aides or nursing-home stays, amid higher-than-expected costs and low interest rates.
"Exposure to the long-term care market remains a plague," Anthony Beato, director of insurance at Fitch Ratings, said in a statement. "It continues to be a risky product despite the adoption of more conservative reserving philosophies that more closely align to its volatile liabilities."
The policies are among the riskiest products at U.S. life insurers because of their volatility, high capital requirements and sensitivity to interest-rate risks, according to Fitch. The ratings company expects insurers to add more funds to back the policies in the near to immediate term.
GE has been grappling with issues from an old book of insurance contracts, announcing a $6.2 billion charge in 2018 tied to that portfolio. Harry Markopolos, the fraud examiner known for calling out Bernie Madoff, released a report last week that slammed GE's insurance accounting and its holdings in oil-services company Baker Hughes.
He said GE will need to boost insurance reserves by $18.5 billion immediately in cash and take an additional noncash charge of $10.5 billion when new accounting rules take effect. GE pushed back, with Chief Executive Officer Larry Culp calling the claims "market manipulation."
Read more: GE warning is important to all U.S. life insurers
The reserve issues have hammered GE shares, which have dropped more than 50% since the beginning of last year. Markopolos's claims sent them down 11% on Thursday, though they've since reversed some of that decline. The stock slipped 3.2% to $8.39 at 2:10 p.m. in New York.
GE has been seeking to reassure investors. The company said Monday in a post from Steve Winoker, the vice president of investor communications, that its role as a reinsurer means it won't be responsible for 100% of every claim on every life. Goldman Sachs Group Inc. analysts said Tuesday in a note that GE appears to hold high reserves compared with competitors.
"Our current reserves are well-supported for our long-term care portfolio characteristics," GE said Tuesday in an emailed statement. "Our future liabilities depend on variables that will play out over decades, not years, and are assessed using rigorous annual testing processes, sound actuarial analysis and the application of regulatory and accounting rules."
A spokeswoman for Unum said in an email that the insurer is focused on its strategy which includes effectively managing the long-term care business.
Julie Westermann, a spokeswoman for Genworth, said in an emailed statement that the insurer has been working to improve the legacy long-term care business and believes its reserving process is appropriate. Genworth has boosted premiums and will seek more increases in coming years, she said.
Recommended for you

NSTA consults on new levy to fund carbon storage management