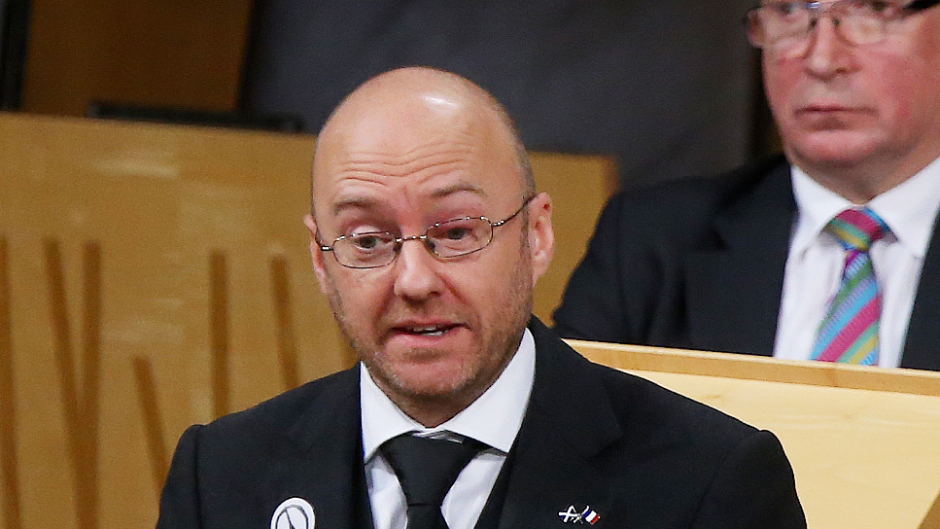 An "emergency response" is needed to address the global climate emergency, according to Patrick Harvie.
The Scottish Greens co-leader made the comments as his party launches a new campaign setting out a plan to tackle the crisis and build a sustainable Scotland.
It focuses on producing a Scottish Green New Deal similar to Green New Deal legislation proposed across Europe and by progressive Democrats in the USA.
The deal for Scotland is described by the Scottish Greens as a "roadmap" of broad and ambitious policies, incentives and investment in order to tackle the climate emergency and realign the economy to build a "more just, sustainable and prosperous" Scotland.
Speaking ahead of the launch of the campaign, Mr Harvie said: "The climate emergency requires an emergency response. That's why I'm proud to launch this ambitious proposal from the Scottish Greens.
"Of course, a Scottish Green New Deal could be even more substantial with the full powers of independence, and that is why we will continue to argue that case.
"I encourage our members and stakeholders to help us develop this vision in detail in the coming year. The work must start now."
Mr Havie's party has indicated that its report outlining the policy areas which require urgent action will be followed by more detailed work on areas including manufacturing in the coming months.
It will also explore how a Scottish Green New Deal could work with the full powers of independence, the party stated.
Mr Harvie added: "We are in a climate emergency and so Scotland needs to accelerate the transition to a low-carbon economy.
"It is vital we do this in a way which creates thousands of quality jobs and improves people's lives.
"We need to fundamentally reform our economy so that it serves the people of Scotland and our planet.
"That means the Scottish Government using every power available, including rebuilding a public sector that has been weakened, sold off and made to serve the interests of big business by successive governments.
"It's time to turn that around so that publicly owned banks, energy companies and other institutions can play a big and direct role in building a green economy, just like happens in many European countries."
Recommended for you

Energy cost crisis likely to fuel climate activism