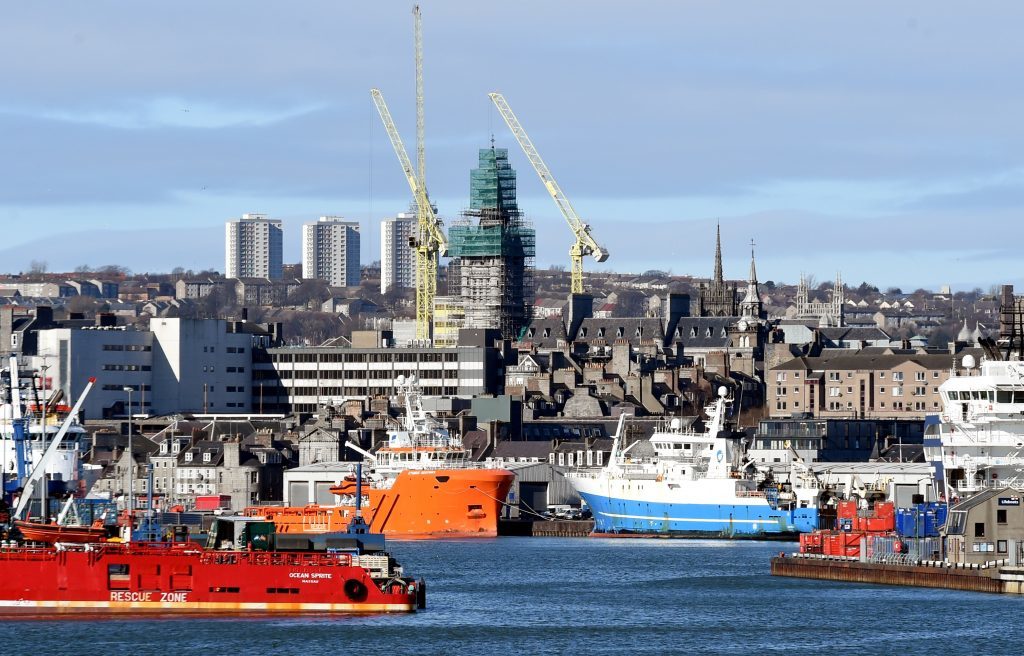 Construction and supply boats in the North Sea helped to increase vessel numbers at Aberdeen Harbour last year.
The expanding port experienced a 2.9% rise in vessel tonnage to 26,894,832 tonnes, with a total of 9,489 vessels arriving into the port throughout the year.
Offshore Construction Vessel tonnage increased by 50% to 1,141,526 and Offshore Supply Vessel tonnage by 6% to 15,574,108.
The port said it handled 393,346 tonnes of mixed freight on the Northern Isles Service including medical supplies and aquaculture industry supplies.
Passenger numbers also rose in 2019, with Serco NorthLink ferry passengers increasing to 166,537 from 151,472 in 2018.
Matt North, commercial director at Aberdeen Harbour Board, said: "We are proud to have had such a successful year across multiple sectors, particularly with accommodating the diverse requirements associated with Dive Support Vessel activity.
"In addition to an outstanding safety record, Aberdeen Harbour has a very collaborative relationship with the in-port community, allowing us to deliver several complex, large-scale projects, many of which involve the decommissioning and recommissioning of offshore material.
"Our vessel arrival figures reflect the port's increasing involvement with offshore wind operation and maintenance activity, construction work at South Harbour and the Northern Isles lifeline freight and passenger service."
Michelle Handforth, chief executive, said: "The results from 2019 demonstrate the vital role Aberdeen Harbour plays in supporting the prosperity of the region. This increase in activity stands us in excellent stead as we approach the phased completion of South Harbour in 2021.
"The energy landscape in Scotland is shifting, and we will be working closely with Opportunity North East (ONE), Aberdeen City Council and our customers to develop Aberdeen into a world-leading Energy Transition Zone. South Harbour will transform the port into one of the most sustainable and energy efficient facilities in the UK, and will provide innovative support to our customer base, as they adopt a leading role in the delivery of net-zero solutions.
"Increasing operations in North Harbour and the opening of South Harbour will contribute significantly to the economic development goals of the region, and we are looking forward to realising this potential with our customers and partners in the coming year."
Russell Borthwick, Chief Executive of Aberdeen & Grampian Chamber of Commerce, added: "These latest figures back up the mood music that our regional economy is moving forwards again, and the detail behind them underlines the integral part Aberdeen Harbour Board plays in the success of our city region today. But not content with this, the oldest existing businesses in the UK is making significant investment in the future.
"The new South Harbour and other plans will enable the diversification of Europe's oil and gas capital as it leads the way on global energy transition and support the placemaking agenda; ensuring the Harbour will continue to be at the heart of our region's connectivity and economy for many more years to come."