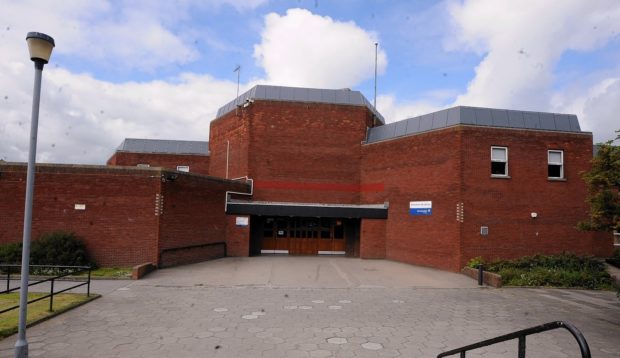 A north-east head teacher has claimed that some parents who got rich working in oil "don't see the value" in making their children attend school.
Last week it emerged that Peterhead Academy's exam results were down because even some promising pupils were failing to attend lessons due to a "drug culture".
But as well as facing a battle to get children who use drugs to turn up, head teacher Shona Sellers has revealed that certain parents need to be convinced of the importance of attendance.
Addressing councillors at Buchan area committee, Mrs Sellers said: "More can be done, in terms of parents' responsibility, to get children to attend school.
"Attendance is an issue right across Peterhead. Even very affluent families don't see the value in education because they can make money elsewhere."
She added: "The oil industry has produced a lot of people who have done very well without having to have done very well at school.
"Affluent families come to meetings and just shrug and say 'I didn't have to do that when I was at school'.
"That is coming from the parents."
Peterhead North and Rattray councillor, Alan Buchan, questioned why this was not such an issue in places like Aberdeen, Ellon and Alford where many parents are also employed in oil and gas.
Mrs Sellers said: "More of those parents have degrees."
She made the claims as councillors scrutinised figures showing that 23% of pupils at the school achieved five or more awards at Level 6 or better by the end of S6, compared with a national average of 35%.
But Aberdeenshire Council stressed that this was the "highest level achieved by Peterhead Academy for a number of years".
And last night the authority insisted that efforts were being made to ensure that as many pupils as possible attend lessons, with a pupil support worker employed to tackle attendance and management "keeping a much closer eye on any pupil whose attendance falls below 90%".
Mrs Sellers said: "Yes, we have challenges. Yes, we are in an area which has above average levels of deprivation in Aberdeenshire.
"But our issues with attendance are not only related to those living in deprivation, and we have seen a marked improvement overall in exam results over the last five years.
"What we are trying to do is engage and inspire pupils to recognise the importance of achieving their full potential, regardless of their background."