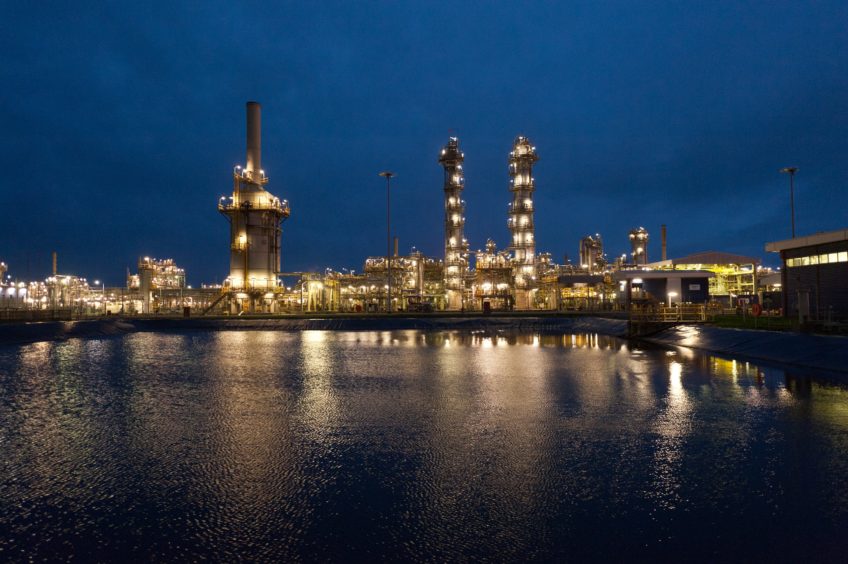 I have just read about an "unintended consequence" of Brexit which involves sausages. Unless a derogation is achieved, Britain's sausage makers will be unable to sell to the EU and Northern Ireland without a "special export health certificate".
Sausages are scarcely within the province of energy, but the wider point applies. There are less than 10 months to go before we are up against another "no deal" deadline.
There are many thousands of "unintended consequences" to resolve.
The vast majority will never make headlines. They have relevance only to affected businesses and people whose livelihoods depend on them. The danger is that these "details" of Brexit are lost in the general storm and nowhere does that apply more than in the energy sector.
I voted to remain but lost. At that point, the objective should have been to negotiate terms as close as possible to the EU while respecting the result. If that approach had been adopted, most of the "unintended consequences" could have been sorted by now.
Instead, almost four years were wasted on political grandstanding, largely by those who refused to accept the referendum result but proved clueless when it came to reversing it.
Instead, they – some by accident, others by design – installed Boris Johnson with a clear mandate to see it through.
Now we have had a reshuffle and, unusually, the energy minister survived. Kwasi Kwarteng will have been learning about energy – and not least the Brexit hazards to be neutralised – since his appointment in July.
And Kwarteng would have been yet more pleased that a "good news" press release was on his desk following the shake-up. "£90 million UK drive to reduce carbon emissions", proclaimed the headline, about a third of this going to hydrogen-related projects.
One of these is the Acorn project and the award will support 13 months of engineering studies, to progress the technical and commercial plans at St Fergus gas terminal to convert natural gas into hydrogen and transport it to Grangemouth and beyond. It is an excellent project which deserves this support.
However, a glance at its history helps make the point about the need for these next 10 months to be used constructively. Acorn is designated as a Project of Common Interest by the European Commission. It has received backing from a plethora of EU funds including, twice, the CEF (Connecting Europe Facilities).
Now we are outside the EU. The question – whether applied to sausages or hydrogen – is what happens next? Will there continue to be potential for EU funding for this project or any of similar merit? Will UK funding seamlessly compensate for whatever is no longer available from EU sources? Will any of this be sorted by December 31 2020?
I prefer the half-full glass to the half-empty, so I remain an optimist. Either that deadline has to be met or extended. The question of how EU funding that permeates most energy innovation projects – and particularly those with carbon reduction objectives – is to be replaced post-Brexit requires urgent explanation.
The oil and gas sector has its own extensive shopping list for Brexit negotiations. Its most urgent concern has been around restrictions on the free movement of labour, though this has become less of a factor since the industry's downturn.
There is concern Brexit will exclude the UK from EU decision making on important matters. The UK oil industry is asking the government "to ensure there is a mechanism in place that provides support to the UKCS in relation to future EU rules". Good luck with that.
The industry is also concerned about its supply chain within the EU. OGUK insists that "ensuring the efficient and frictionless movement of goods, services and capital must remain a priority". Well indeed, but that is what the next 10 months is going to be about, with no certainty of outcome.
If the offshore industry is relatively calm about Brexit, the same cannot be said of the downstream sector which sends two-thirds of petroleum products and 40% of gasoline products to the EU. Without continuation of seamless trading, these markets will be under siege from continental competitors.
A leaked government document admitted that without a trade deal with the EU, the viability of at least two of the UK's six refineries would be in doubt. Wherever one looks, the message is the same. The energy sector can live with a properly negotiated Brexit deal which keeps us as close as possible to the EU. The threats still lie in "no deal".
As far as Kwarteng is concerned, there is an even more fundamental question than Brexit's impact on his new responsibilities or even the imminent White Paper to which he will now try to add his own mark. It is one familiar to recent energy ministers: "For how long am I going to be here?".
I hope Kwarteng is around long enough to make a positive impact. This will be a critical year for people who work in the energy sector. If sausages can make the Brexit headlines, so must the industry that fuels our economy, keeps the lights on and determines our approach to climate change.
Brian Wilson is a former UK energy minister
Recommended for you

Russia-driven crisis exposes UK's energy madhouse