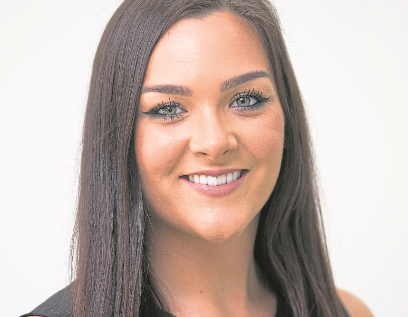 New research by global property giant CBRE has revealed a healthy start to 2020 for the office market in and around Aberdeen.
Take-up during the first quarter of the year totalled 170,500sq ft, which was up by 362% on a year earlier and an increase of 72% on the five-year average, CBRE said.
There were a total of 19 deals, averaging 9,000sq ft, with a majority of transactions focused on best quality Grade A office space.
Amy Tyler, senior surveyor with CBRE in Aberdeen, said: "This was a very encouraging start to the year, with a healthy final take-up figure despite a number of deals being postponed over the past few weeks.
"Q1 activity prior to the pause in activity triggered by the coronavirus pandemic shows interest in both peripheral locations and Grade A city centre stock remained strong."
The largest letting of the quarter was at Prime Four, with Equinor securing the remaining 15,000sq ft of office space next to its existing premises – taking the Norwegian energy firm's footprint on the business park to 60,000sq ft.
Some 10,000sq ft of Rever Offshore's offices at Atmosphere 1, Westhill, were sub-let to French-owned energy services firm Ponticelli UK on the back of its new work with Total in the North Sea.
In Aberdeen city centre, Neo Energy Upstream UK expanded from a 6,000sq ft suite on the eighth floor of The Silver Fin Building to the entire top level, or ninth floor, extending to 12,700sq ft.
And in the city's west end, energy services firm Global Engineering and Construction (Global E&C) acquired 10,000sq ft at 27 Albyn Place and Bank of Scotland took 7,000sq ft at 33 Queens Road.
There was also sale activity in Dyce, with Stork acquiring Aker Solutions' former office building The Quad (55,500sq ft), for owner occupation at auction and Alba Gate (about 28,000 sq ft) – previously occupied by Helix – sold to Alba Gate Developments.
CBRE said office supply in and around Aberdeen currently stood at 2.4 million sq ft, down 15% from this time last year, following the recent take-up.
Ms Tyler added: "It was positive to see the Global E&C and Bank of Scotland deals together with some smaller lettings demonstrating continued demand for prime west end office buildings.
"Looking ahead to Q2, the impact of the pandemic on the energy sector together with a significant reduction in the oil price is likely to affect the market.
"We expect the majority of new activity to be focused on occupiers restructuring their leases, rather than on new transactions."
CBRE said it was involved in nearly one-third of all office deals in and around Aberdeen during the first quarter, amounting to 46,500sq ft of space transacted – 27% of the total.