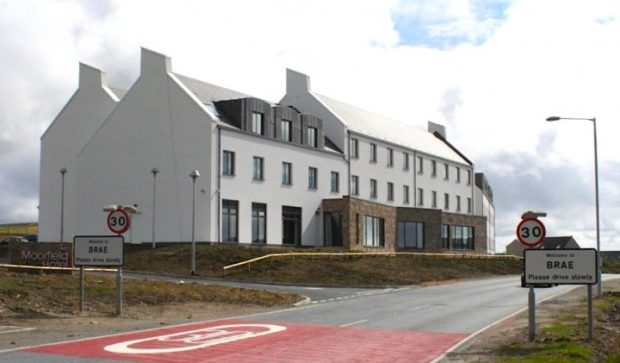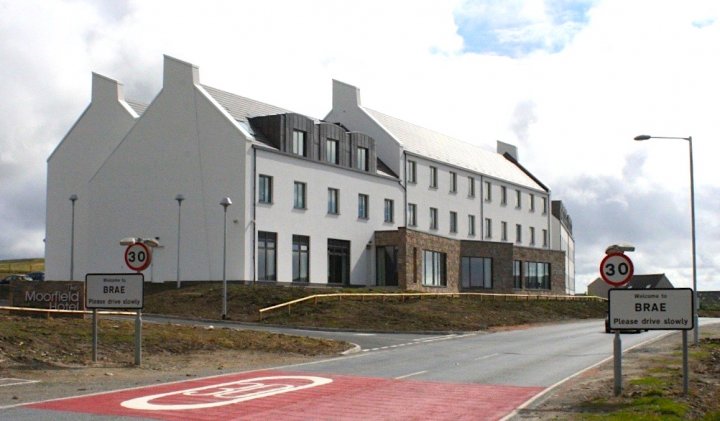 Nearly 50 jobs are on the line at a hotel in Shetland after French energy giant Total decided not to extend its seven-year accommodation contract.
A consultation over potential redundancies for the 48 employees at Moorfield Hotel, in Brae, is under way.
The hotel was built during construction of the Shetland gas plant to house Total's operations and maintenance teams.
Total said it would be using the "temporary" accommodation camp at Sella Ness for its employees from August 1.
Sella Ness was controversially allowed to stay open until 2026 after the Scottish Government over-ruled Shetland Islands Council, which refused to grant a planning extension for the site.
Moorfield Hotel's owner, London-based RBH Hotels, is seeking a judicial review to get the Holyrood decision overturned.
A spokeswoman for the hotel said: "Sadly, we have started a staff consultation process regarding potential redundancies.
"Whilst we deeply regret the impact this will have on the fantastic team we have here, there are a number of uncertainties surrounding the future of the business, including the position on some longer term accommodation contracts.
"The decision to extend the planning for Sella Ness, along with lack of economic activity as a result of the Covid-19 pandemic, is having a detrimental impact on the hotel's trading."
She added: We hope to keep the hotel open and to minimise the number of redundancies."
Recommended for you
X

Big increase in women in energy firm boardrooms