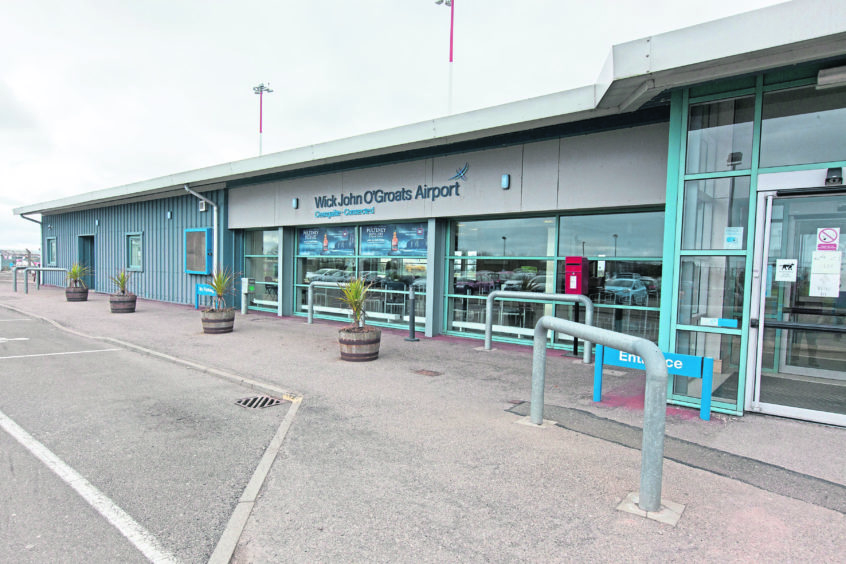 Talks over the future of air routes from Wick are now taking place between the Scottish and UK Governments.
The Nuclear Decommissioning Authority is also involved in discussions following the intervention of Highlands and Islands Labour MSP David Stewart.
Mr Stewart is supporting the campaign for a Public Service Obligation (PSO) to protect the Edinburgh and Aberdeen routes.
Government officials have warned it may prove difficult and expensive in the current coronavirus-blighted aviation sector to secure services.
Eastern Airways withdrew its Wick John o' Groats to Edinburgh service prior to the pandemic and then announced its Wick to Aberdeen service would not restart following a period of coronavirus-related shutdown.
Mr Stewart said he could not understand why there had been no talks on protecting the routes prior to him raising a Parliamentary question, but was now happy discussions were taking place.
He stressed that he thought the UK Government may be willing to help, given it has an investment through the Nuclear Decommissioning Authority and the UK Space Agency, as planning permission has been approved for the Sutherland spaceport.
Mr Stewart said: "I am happy that the Scottish Government has taken this up with its UK counterparts but dismayed that it hasn't been done before when it is such an obvious move to get everyone involved in finding a solution and hopefully finding some funding too.
"The prospect of the Scottish Parliament elections is looming large and I suspect this centralising government is now under increasing pressure to pull something out of the bag to show Caithness and Sutherland are not the forgotten areas of Scotland.
"I understand the argument about Covid-19 hitting the air industry but time is ticking and air routes for Caithness and Sutherland are vital for future development."
Scottish Transport Secretary Michael Matheson, in his latest reply to Mr Stewart, said he recognised the issues faced by the Caithness area in relation to the loss of the air services and more generally.
He added: "It will take the aviation industry some time to recover from the unprecedented impact of the Covid-19 pandemic on route networks.
"The re-establishment of previously operated routes will not be straightforward in an operating environment where there are fewer airlines.
"The only state aid-compliant mechanism for providing ongoing subsidy for an air service is a Public Service Obligation (PSO)."
A Transport Scotland spokesman said: "We are considering carefully the business case submitted by the Caithness Chamber of Commerce for the direct subsidy of air services to Wick and will respond as soon as possible.
"We have been clear that any intervention would require multiple funding partners to
restore scheduled services at Wick."
Mr Matheson added that the Scottish Government had discussed the issue with the UK Government and was working with the Nuclear Decommissioning Authority as a potential funding partner."