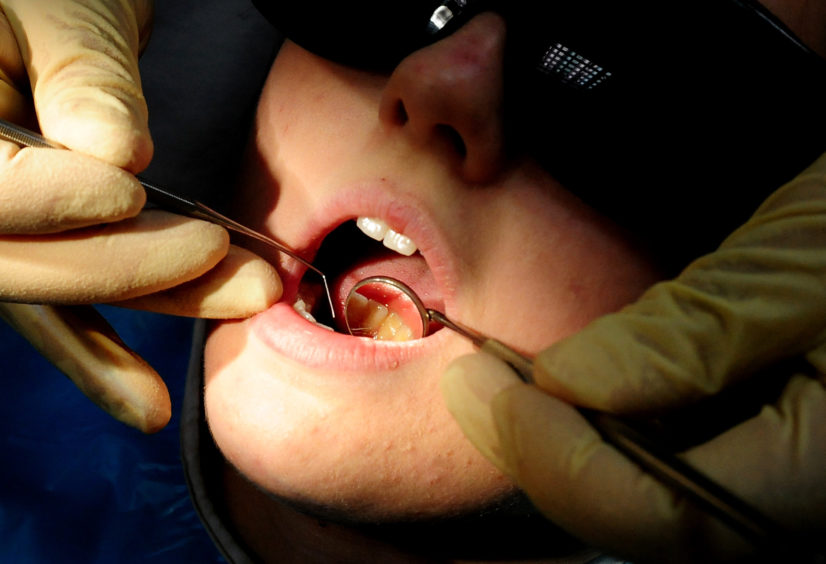 A north-east subsea and marine industry recruitment firm is drilling into a completely different sector as part of its diversification drive.
Bosses at ETPM, of Aberdeen, have boldly decided to launch TrueDental Recruitment, a new business which will provide dentists for practices across the region.
ETPM has served the energy sector since it was established in 2007 by co-owner Jeff Mountain and recruitment manager Jay Smith.
Mr Smith insisted oil and gas would remain ETPM's "core business", but acknowledged the industry was "changing".
The Covid-19 pandemic and crude price slump has led to thousands of UK oil industry job losses and a dearth of new employment opportunities in recent months.
ETPM had been looking at diversification options since the start of 2020 and learned that a lack of professional recruitment services was hindering dental practices.
The company is confident TrueDental Recruitment can fill that troublesome cavity and offer a polished service.
It will provide candidates for short term, urgent and permanent roles across a range of NHS, private and mixed practices.
Emily Hughes, a former dental practice manager who joined ETPM last year, will head up TrueDental.
Ms Hughes said: "Having been on the other side of the hiring process, I know from first-hand experience how time consuming the recruitment process is and how it cuts into important dental surgery time.
"TrueDental Recruitment will help dental practices fill the various roles they need, freeing up valuable surgery time through a service which is hassle free and cost effective to the practice.
"We can react quickly to provide emergency cover or urgent vacancies at short notice and also provide a tailored service to find permanent members for a practice team."
Mr Smith added: "There is a lack of professional recruitment services for the dental industry across the country.
"TrueDental Recruitment has been set up to address that and it will bring significant benefits to this sector."
ETPM and TrueDental, based in East Tullos Industrial Estate, have nine employees in total.
Dental practices closed in March amid the pandemic and have been gradually reopening, but with restrictions on what procedures can be carried out.
After the first minister announced Scotland had moved to phase two of lockdown, NHS dental practices began reopening in late June.
NHS Grampian dentists were allowed to restart some aerosol-generating procedures – allowing temporary repairs to relieve pain – from August 18.