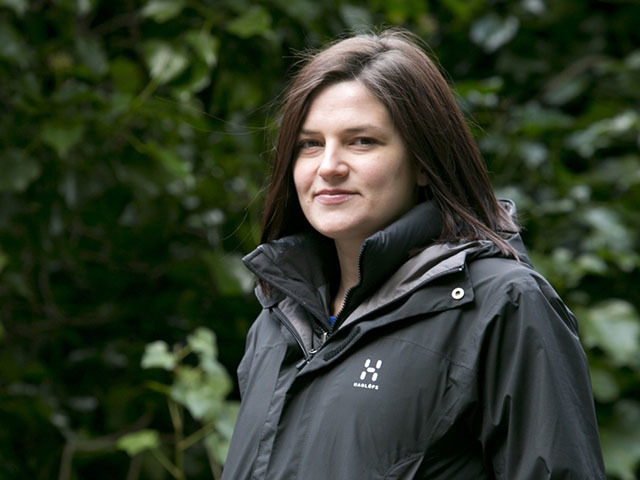 A Scottish masters programme was Rachel Furlong's launch pad into the world of renewable energy.
Originally from Merthyr Tydfil in South Wales, the 30-year-old, first came to Scotland to study an undergraduate degree in biology and zoology at the University of Edinburgh.
After jobs with the National Trust for Scotland, the RSPB and ScottishPower Renewables, she is now working in marine policy for the Crown Estate.
It was her decision while working at the RSPB to start a part-time graduate course in Urban and Regional Planning at Heriot-Watt University two years ago that led to her move into energy.
Why did you choose an energy related course?
I've been interested in sustainable development since my first degree and, having joined the policy team at RSPB Scotland, I was keen to learn more about how the planning and consenting system is used to make decisions about future development.
My manager at RSPB suggested I looked at part-time post-graduate courses so that I could continue to work while I studied.
Why did you choose the university or college you are at?
As well as having an excellent reputation, Heriot-Watt is one of the few Scottish universities which offers a postgrad planning course accredited by the Royal Town Planning Institute (RTPI).
The course was also well set up for part-time students.
Who or what has influenced you most in your study and career decisions to date?
The renewable energy sector is growing rapidly despite the economic downturn and there is growing demand for skills and experience in planning, environmental policy and consenting. I've also grabbed various opportunities, for example, secondments, that allowed me to gain experience of working with the public, private and third sectors.
What would be your ideal first job?
I think I'm already in it! I currently work for The Crown Estate, the public body which manages over half the foreshore and almost all the seabed around the UK.
As marine policy and consents advisor, I work with developers, government and NGOs on policy, planning and marine licensing for projects including offshore wind, wave and tidal energy and carbon capture and storage.
My role has involved working with the UK Department of Energy and Marine Scotland to develop proposals for strategic data collection and technology research that address two key consenting risks or knowledge gaps – uncertainty about potential collision risk to birds and uncertainty about potential impacts on marine mammals from underwater noise during construction.
What advice would you give to others looking at studying towards an energy-related career?
The renewable energy sector in Scotland is growing rapidly and there are lots of opportunities for enthusiastic graduates!
Research possible opportunities and positions – you'll be surprised at the range of different roles.
Take advantage of opportunities to gain additional experience wherever possible, through placements, secondments or voluntary work.
A great way to find out about these is by attending industry events, with many offering reduced rates for student or recent graduates.