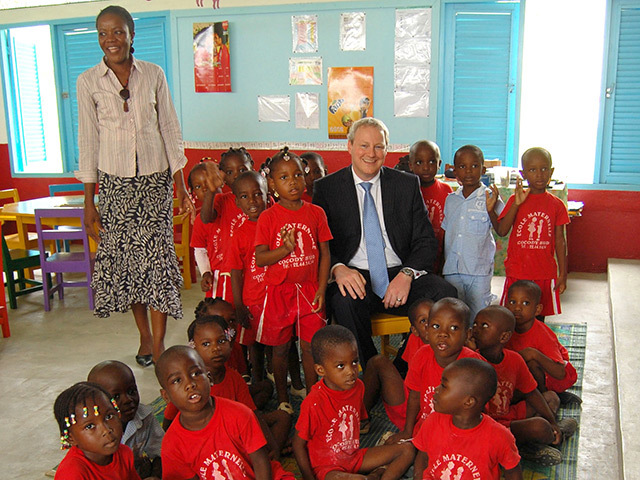 An Aberdeen-based energy giant has donated £350,000 to worthy causes including local charities in the north-east of Scotland to a school and hospital project in the Ivory Coast.
Oil and natural gas firm CNR International has given financial and practical support to Cancer Link Aberdeen North, Mental Health Aberdeen and social care charity VSA since 2003, as part of its ongoing Evergreen scheme.
It has also developed ties with several other north-east causes, including Cornerstone, The Prince's Trust and the Paul Lawrie Foundation, while staff have lent a hand to groups such as the Stonehaven Flood Appeal, Quarriers, Give Kids a Chance, Cash for Kids, Befriend a Child and Tivoli Theatre redevelopment project.
The company also went to the aid of schools and hospitals in the Ivory Coast, following the country's humanitarian crisis in 2011, when buildings were badly damaged in mass vandalism.
Barry Duncan, vice president of finance, said: "One of CNR's core values is to be an excellent corporate citizen and we are wholly committed to supporting worthy causes in locations in which our business is situated.
"It's something that everybody involved in the company is extremely proud of.
"The school and hospital projects in Abidjan were of a larger scale, and driven by our management and staff in the Ivory Coast, where we have significant production operations.
"The support we provided in these cases made a real difference to the lives of many people there."