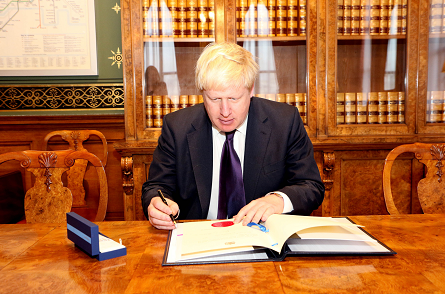 Boris Johnson has agreed to stand down as prime minister after his Cabinet turned against him and urged him to stand down.
The under fire Conservative Party leader chose to step down after facing months of criticism for his premiership.
Mr Johnson faced a delegation of his ministers at Number 10 who told him to quit, as he haemorrhaged support across Tory ranks.
He has spoken to Tory 1922 Committee chairman Sir Graham Brady and agreed to stand down, with a new Tory leader set to be in place by the party conference in October, a No 10 source said.
More than a dozen ministers, and a line of ministerial aides, resigned as Mr Johnson's authority drained away in a dramatic 24 hours.
The mass resignation of ministers, along with a string of parliamentary aides, came after Rishi Sunak and Sajid Javid quit their Cabinet posts on Tuesday evening.
Mr Javid's resignation statement in the Commons said the prime minister was not going to change and "enough is enough".
Mr Johnson had earlier doubled down and vowed to "keep going" as prime minister, even as his most loyal supporters said the game was up.
Recommended for you

Venezuela's oil minister resigns amid PDVSA corruption probe