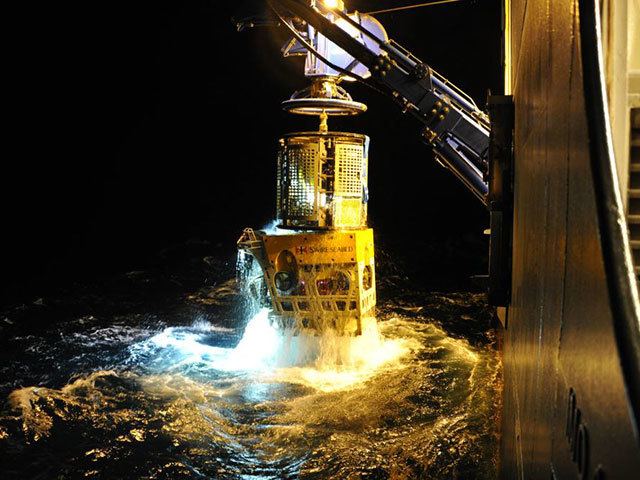 A Norwegian expedition has found a spectacular prehistoric rock formation similar to Northern Ireland's iconic Giant's Causeway miles underwater.
A group of scientists on board the Seabed Worker found and filmed a 100 metre thick columnar basalt, in the western Norwegian Sea licences Gjallar Ridge and Vøringsutstikkeren, at depths between 2200 metres and 3550 metres.
The subsea structures were created during the formation of the North Atlantic around 56milion years ago, when lava penetrated surrounding mudstone and then cooled – forming the distinctive columnar basalt.
"The examined areas are characterised by steep terrain and deep water," said Robert Williams, paleontologist with the Norwegian Petroleum Directorate.
"They are relatively unexplored, and this is the first time this area has been filmed."
The Norwegian discoveries are similar to the Giant's Causeway in Northern Ireland and Devil's Tower in the US, among other onshore structures.
Samples of the finds were taken by a remote operated vehicle (ROV) fitted with a chainsaw, and are currently being analysed for dating and marine life forms, with results due to be published in Spring.
Watch the recording of the discovery below.