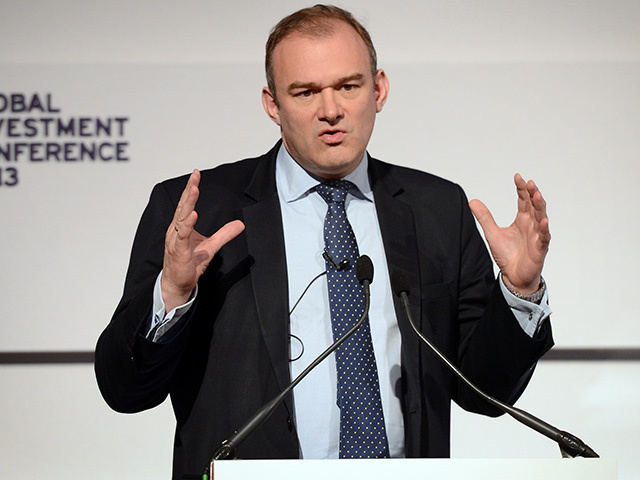 Government staff from the Department of Energy and Climate Change have been urged not to say Merry Christmas, it has been claimed.
According to reports government staff in the department – which has offices in both London and Aberdeen – were given the advice to avoid offending people of other faiths.
However a spokeswoman said there had only been an informal discussion between a couple of staff members.
It was claimed an email had been sent to staff this week who wanted advice on what to send in festive  e-cards.
The message gave advice to officials on what the messages should and should not say to avoid offending people.
The email is reported to have said: "When picking, think Season's Greetings rather than Merry Christmas.
"As an organisation of multiple faiths and agnostics serving a community of the same and in the interest of inclusion, I'd avoid images with skin."
The department said "there is no formal guidance about Christmas cards."
Writing to all staff, Mr Davey said: "Having just spent the last week in Lima at the Climate Change talks, I, for one, am definitely looking forward to a few days at home with the family at Christmas. I'm sure you are too!
'I hope that everyone finds time over Christmas to reflect, relax and recharge the batteries. You deserve it.
"Merry Christmas – and a Happy New Year."
Energy Secretary Ed Davey insisted he mentioned Christmas several times in his seasonal message to staff
A spokeswoman for DECC said: "An informal conversation took place between a couple of staff member but that was it."
Tory MP Ian Liddell-Grainger said the advice was "just pathetic".
"They should grow up and get a grip.
"We live in 21st century Britain and we should be able to get on and celebrate Christmas and recognise people have different faiths without offending anyone."