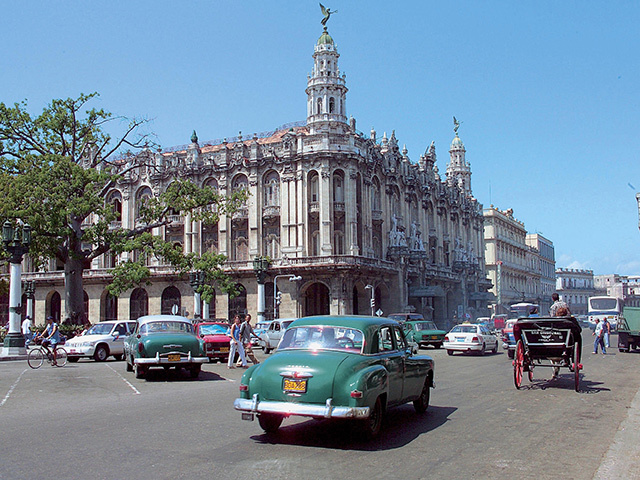 A new era for US-Cuba relations creates opportunities for Scottish businesses in the Caribbean, former energy minister Brian Wilson says.
After half a century of Cold War acrimony, the US and Cuba are trying to restore diplomatic links in a historic shift that could revitalise the flow of money and people across the narrow waters that separate the two nations.
It could mean an end to the US trade embargo which has stifled investment and hampered business in Cuba for more than 50 years.
Mr Wilson is chairman of Havana Energy, which is involved in developing biomass power plants at five Cuban sugar mills.
He also heads UK company Esencia Hotels and Resorts, which will build the first golf course and resort in Cuba with foreign participation since the revolution more than half a century ago.
The breakthrough in relations with America should make it easier for others trying to develop links with Cuba, he said, adding: "These moves by the US are long overdue."
Mr Wilson – energy minister from 2001-2003 and also the current chairman of Western Isles' business Harris Tweed Hebrides – said ending hostilities between the US and its "corruption-free" Caribbean neighbour would pave the way for more normal trade relations with Cuba.
He added: "I would urge Scottish firms to look at doing business there and am more than willing to offer advice and help.
"There are already existing connections in the oil industry between Scotland and Cuba which could be further developed.
"There are good contacts between Cupet, the Cuban oil company, and Aberdeen which I helped to forged more than a decade ago and which I think have survived, particularly in regard to training.
"The Cubans have a small onshore oil industry but they also have undisputed rights to one-third of the Gulf of Mexico, although exploration results so far have been disappointing.
"There are definitely other opportunities in renewables, particularly solar power and perhaps wind. The Cubans know they are dangerously over-reliant on imported oil from Venezuela and are very keen to move forward on renewables. They see the UK as a good partner in this respect."
Other Scottish firms could benefit from the potential for direct travel between the US and Cuba, he said, adding: "Anything to do with the tourism sector will need to expand.
"This creates a wide range of opportunities in the leisure sector and also the essentials like food and drink. Cuba does not produce enough of anything at present and for the immediate future at least will need to import in order to cater for the new market.
"Cuban infrastructure is in a very bad way, simply because they have had so little money for so long, so I would advise Scottish companies in the construction and engineering sector – as well as professional services – to keep a close eye on the opportunities which will undoubtedly now arise.
Recommended for you

Cuba oil depot blaze threatens to aggravate island's economic crisis