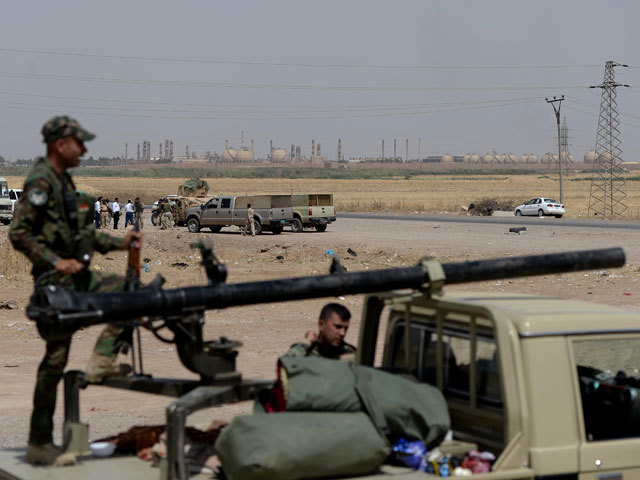 Islamic State militants have returned to the outskirts of a strategic Iraqi oil refinery town after being driven out last month, officials said.
Raed Ibrahim, governor of Salahuddin province, said the militants had fought their way to the edge of Beiji after three days of heavy clashes. He added that they were able to advance because Iraqi troops lack heavy weapons.
The militants captured Beiji and besieged its refinery – the country's largest – during their rapid advance across Iraq last summer.
Iraqi forces wrested the town back in mid-November in one of their biggest victories to date against the insurgents. The refinery is 15 miles north of town.