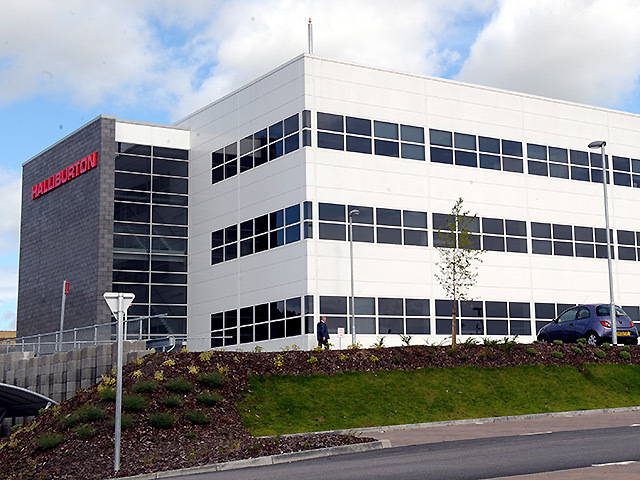 Energy service giant Halliburton is still refusing to say how many jobs are on the line in Aberdeen – or any other location in operations in more than 80 countries.
The job reduction move was announced earlier this month but only in worldwide percentage terms.
The firm will give no more details about the redundancies, which leaves an estimated 2,700-plus workers in the UK, including at least 1,600 in the Aberdeen area, fearing the worst.
If Halliburton's percentage range is applied to Aberdeen, it will mean as many as 216 or more redundancies in the Granite City.
There will potentially be a further 22 job losses in Arbroath, where Halliburton employs 275 people.
The company is axing 6.5-8% of its global workforce of more than 80,000 people in light of the recent downturn in the oil and gas industry.
A spokeswoman for Halliburton yesterday insisted it would be "incorrect" to apply the percentage to individual locations, but again refused to say how many jobs were going and where.
"No details are available about specific businesses or locations as that is competitively sensitive information," she added.
She also repeated Halliburton's previous response to requests for details, in which the firm said: "Halliburton anticipates layoffs in the range of 6.5-8% of its global headcount.
"We value every employee we have but, unfortunately, we are faced with the difficult reality that reductions are necessary to work through this challenging market environment. The impact will be across all areas of Halliburton's operations."
One north-east employee of the firm said job loss rumours were rife, adding: "It's not a very nice atmosphere."
Halliburton, which has its corporate offices the US and Dubai, insists there are no job cuts – either carried out or planned – as a result of its pending takeover of Baker Hughes.
The two firms employ many thousands of people in the north-east and their £22billion mega-merger is expected to complete in the second half of this year.
Recommended for you

Harbour Energy eyes $40 million savings per year from Aberdeen job cuts