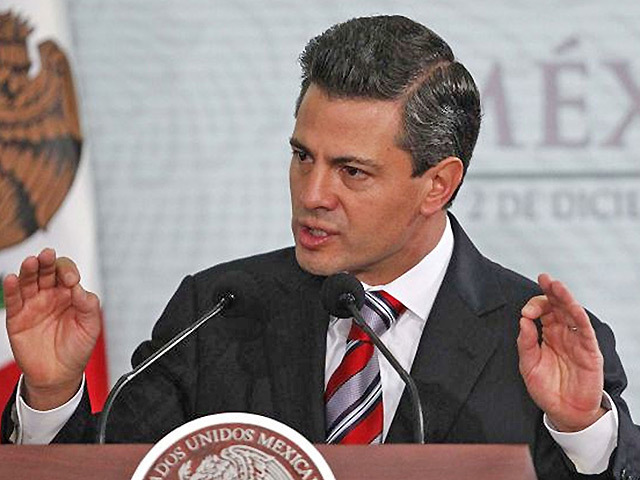 The President of Mexico will visit Aberdeen today to sign a memoranda of understanding on collaboration in the energy sector.
Enrique Pena Nieto will be joined by Scottish secretary Alistair Carmichael, UK energy minister Matthew Hancock and Scotland's external affairs secretary Fiona Hyslop on the final day of his state visit to Britain.
Human rights campaigners have called on Mr Carmichael to raise concerns about an upsurge in torture cases in Mexico with Mr Pena Nieto.
His visit to Scotland's north-east follows discussions with David Cameron on future co-operation in the oil and gas sector as part of Europe's efforts to diversify the sources of its fuel supplies away from Russia during the ongoing stand-off over Ukraine.
The Prime Minister hosted the Mexican leader for lunch at 10 Downing Street yesterday, after which Mr Cameron's official spokesman said Mr Pena Nieto "very much agreed with what the PM and other international leaders have set out about how Russia's actions in the context of Ukraine means we can't, as an international community, have 'business as usual' relations with Russia".
The spokesman said Mr Cameron had also raised the issue of human rights and judicial reform in Mexico.
Recommended for you

Sturgeon: those calling energy strategy a 'betrayal' haven't read it properly