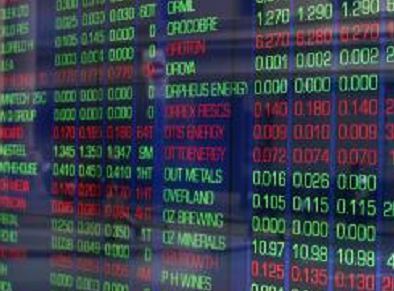 More than $426billion is forecast to be spent over the next five years on offshore oil and gas maintenance, modifications and operations (MMO).
However, analysts at Douglas-Westwood warn in a new study of the MMO market that a 12% decline in expenditure is expected this year.
This is due to the delay of some major modifications by operators and a reduction as some aspects of MMO that are not directly associated to production are cut and further pricing pressures are applied by oil & gas operators.
"Despite this, the long-term outlook for MMO expenditure is positive and expected to reach 2014 levels by 2017," says DW.
Last year, the market for offshore maintenance, modifications and operations services totalled over $95billion.
"Despite short-term cost cutting, over the next five years we expect this to increase at a compound annual growth rate of 5%, driven predominantly by ageing infrastructure requiring maintenance and modifications to maximise production levels," says DW.
"Asia and North America will continue to be the market leaders in MMO expenditure with a combined share of 45% over the forecast period.
"Asia's share is driven by a combination of increasing platform numbers and the move towards deepwater in less mature regions.
"Asset services, asset integrity and modifications markets are to be led by North America, while Asia has the largest support services spend over the forecast period.
"By sector, asset services accounts for the largest share of spend (57%), followed by modifications (27%)."
The key driver for all MMO activity is the growth in global energy demand, which has more than tripled over the past 50 years, driven significantly by demand growth in developing economies such as China and India.
DW says too that, despite recent growth in US domestic production, long-term incremental growth in oil supply will be both difficult and expensive and this is expected to drive MMO expenditure.
Offshore production will remain a critical part of the supplies equation, especially deepwater as this is where large plays can still be found and exploited.
Output is increasing and will continue to rise in the future. Indeed DW calculates that deepwater production will rise from 6.5% of total global oil production in 2014 to 8.3% by 2020.
A consequence of increased offshore production is more infrastructure. Indeed, the global platform population is set to increase at a compound annual growth rate of 1.3% from 2015-2019.
There are currently over 8,600 offshore platforms worldwide and that population is dominated by North America, accounting for 32% of the total from 2010-2019. Asia is the second largest region in terms of platforms with 26% of total population. Increasing population combined with ageing, will heavily increase demand in sectors of the MMO market, such as asset services and support services.
From the contractor perspective, including the large number resident in Aberdeen, compared to markets led by capital expenditure, the operations and maintenance (O&M) market is a lot less susceptible to oil & gas price fluctuations.
O&M is a necessary expenditure to ensure that production levels and, therefore, revenue for offshore operators are met.
However, DW anticipates cost deflation this year for 2015 for MMO services as operators push for cost savings in an attempt to reduce their Opex budgets.
"Modifications are more sensitive to changes in the price of oil and expenditure on such services is, therefore, more likely to fluctuate. Modifications spend experiences growth when platforms approach the end of their lifetime, yet the cost of such work is expensive and are only viable when oil prices are high," says DW.
"Therefore, we expect to see some delays or cancellations of major modification projects in 2015 and 2016."
It is well known that all offshore assets require MMO service provision, either to prevent problems occurring, remedy underperformance, address the effects of emergency shut-downs or to extend asset life.
The key factors influencing this are the age of infrastructure, size and complexity of platforms, platform additions and pricing. Moreover, many facilities have been operational far beyond their initial design life.
"The North Sea is characteristic of this where subsea tie-ins have greatly extended the life of platforms," notes DW in its extensive new study.
"In some countries, the proportion of ex-pat labour required versus local workforce has a significant impact on pricing and therefore market size. Increased stringency on local content for example, could change the market size as cheaper (or indeed more expensive) local labour is utilised – but conversely this can sometimes impact on capacity and/or quality of services."
Recommended for you

China rattles Japan with oil rig in maritime spat