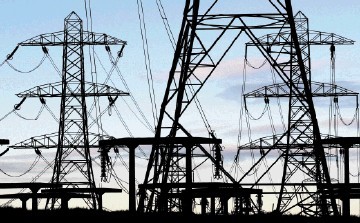 An islands MP has pledged to probe the country's electricity market after being chosen to take charge of one of the most influential committees at Westminster.
It was announced yesterday that Angus MacNeil, who represents the Western Isles, will be the first SNP chairman of the energy and climate change select committee.
His appointment raised hopes in the north and north-east last night that the powerful group would continue to put pressure on the UK Government over the high cost of power in the area.
Mr MacNeil has previously called on ministers to take action to ease the burden on north consumers who pay the highest electricity bills in the UK.
His chairmanship will also give the MP a place on Westminster's liaison committee, which grills Prime Minister David Cameron about three times a year.
Pete Wishart, the SNP MP for Perth and North Perthshire, will also sit on the same liaison group, after being appointed chairman of the Scottish affairs committee yesterday.
The SNP was given two committee chairmanships in recognition of its new status as the parliament's third biggest party.
Mr MacNeil, who has represented the Outer Hebrides since 2005, was the party's sole nominee for the energy committee chairmanship.
His appointment was announced in the week that it was claimed he accidently walked into the wrong voting lobby after a debate on the planned EU referendum, and hid in a toilet to avoid his name being counted.
Speaking after his nomination last night, Mr MacNeil said: "The committee has an important role to play in holding the Westminster government to account, and pressing the UK's commitments on internationally agreed renewables targets.
"I recognise that as chair of the energy and climate change committee there will be many challenges ahead but I look forward to shaping and driving forward the work of the committee over the next five years.
"Energy and climate change is an issue which is of great importance to my constituency Na h-Eileanan an Iar, to Scotland and to the UK as a whole."
He added: "The previous energy and climate change committee did work on electricity market reform implementation which I would like to see continued."
Recommended for you

Government urged to shed light on 'Track 2' timeline following CCS report