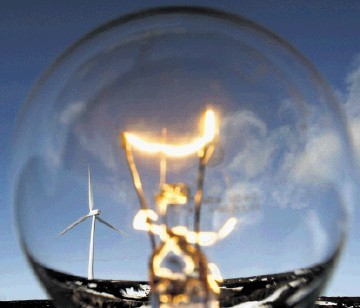 A wide-ranging review of the high cost of electricity in the north and north-east will be carried out by the UK Government following a campaign by Energy Voice's sister publication, the Press and Journal.
Scottish Secretary David Mundell revealed last night that there "will be an opportunity to change things" over the coming months.
Families in the Highlands and islands, Grampian and Tayside currently pay the highest power bills in the UK because of a regional system for distribution costs.
The Press and Journal launched a campaign last year calling for an end to the "postcode lottery", and has since won the backing of energy giant SSE, leading politicians and powerful regulators.
Every three years, the UK Government reviews the Hydro Benefit Replacement Scheme (HBRS), a subsidy system that ensures the price of electricity is not even higher, reducing average bills by about £36 a year in the north.
The next review of the HBRS is due to get under way later this year, and Mr Mundell indicated that it would offer the chance to consider wider reforms.
"I know that the Press and Journal has run a campaign and I think that's the right thing to do to promote that issue," the Conservative minister said.
"The government is committed to delivering better choices for customers, and has set out to deliver more competition in the retail market, but there are specific issues around high distribution costs in the north of Scotland.
"That's why the Hydro Benefit Replacement Scheme was introduced, to spread an element of those higher costs across Britain.
"As I understand it, there's a statutory review of that scheme commencing this year.
"The review will look at the appropriate level of support for customers, so there will be an opportunity to change things.
"As part of that review, we need to look at costs for customers. I will make sure that's done."
A total of 33 MPs have signed a motion at Westminster calling for the end of the regional charging system that penalises the north and north-east, and the introduction of a flat, national rate.
Labour leadership front-runner Jeremy Corbyn is among the signatories, along with 30 SNP MPs.
The motion was tabled by the SNP's Ross, Skye and Lochaber representative Ian Blackford, who welcomed Mr Mundell's comments last night.
"If the government is indicating a willingness to look at this then I will respond positively to that and engage with that," he said.
"It's an issue of fairness at the end of the day. People are having to pay far to much for electricity."
Recommended for you

5 things you need to know about the next prime minister after Perth Hustings