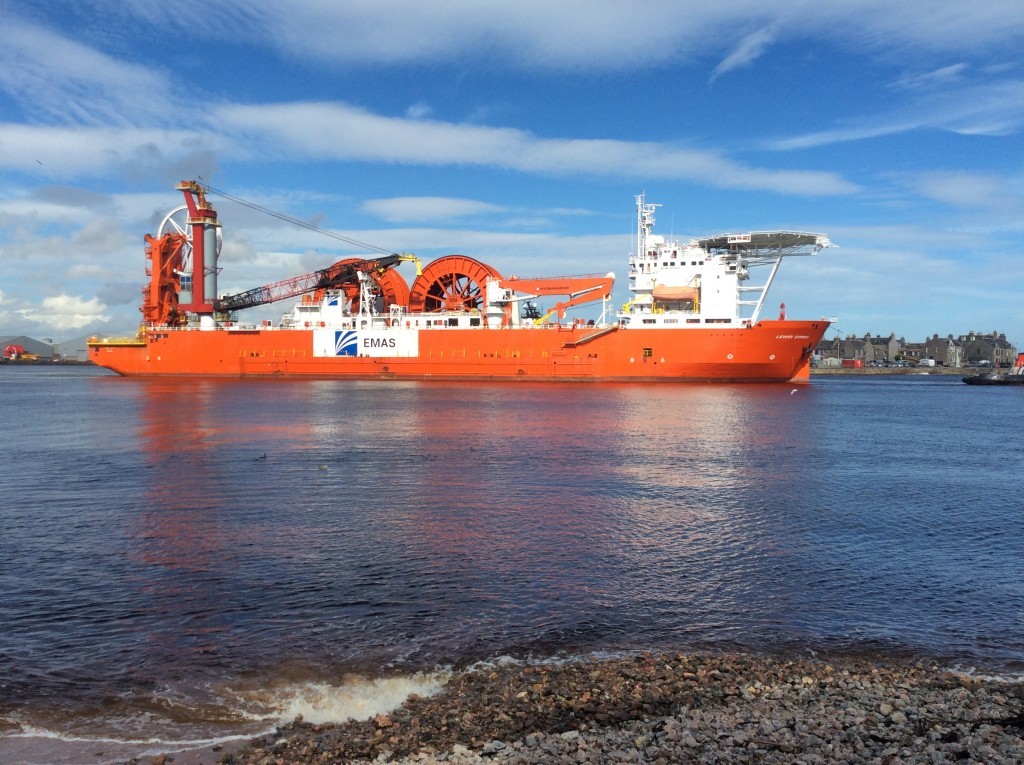 Aberdeen Harbour has welcomed its largest vessel to date with the arrival of the Lewek Express pipelay construction vessel.
At 20,643 gross tonnes and 162m long, it has two reels capable of holding up to 3,000 tons of pipe up to 14″ in diameter. A large open deck allows the vessel to carry multiple removable reels of additional product.
The vessel is part of the fleet operated by offshore contractor Emas. It berthed at Clipper Quay to pick up two modules before leaving Aberdeen and heading for the port of Rosyth, near Edinburgh.
Colin Parker, chief executive of Aberdeen Harbour said: "The Lewek Express is a stunning vessel. She's indicative of the need to ensure that we are equipped to handle larger vessels that are now commonplace in the many industries that Aberdeen Harbour serves.
Parker added that the proposed expansion of Aberdeen Harbour into Nigg Bay would mean vessels such as the Lewek Express would be more regular visitors to Aberdeen.
Recommended for you

Royal opening for £420m Port of Aberdeen expansion