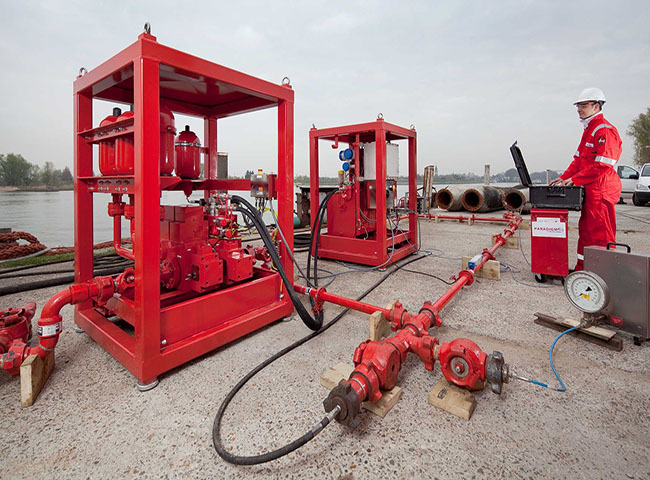 Paradigm Flow Services has gained certification for a new addition to its line of products.
The company said it had received DNV GL certification for its Dry-Flo deluge system testing technology.
The system has been qualified in accordance with DNV-DSS-401 technology qualification management.
Dry-Flo has been successfully deployed twice during projects with major operators in the UKCS and is set to be rolled out on other assets for the same clients.
Managing director Rob Bain said: "Following initial demonstrations to clients and stakeholders, we were delighted that our new system was quickly and successfully deployed on North Sea assets and that it has generated high levels of interest for possible use in future projects with operators looking to assist extension of life for aging assets with this technology.
"It was a significant milestone in the evolution of Dry-Flo to report when it achieved DNV GL certification as this provides assurance to our clients, both current and future, that the technology has been independently verified.
"This has translated into successful deployment offshore and establishing long lasting relationships with those using this technology on their assets."
The product offers advantages over traditional wet testing methods including a reduction in the number of personnel required, faster set-up and job completion times.
It also eliminates the need to cover and protect electrical equipment and the ability to be used for all hazardous zoned areas while the deluge system is live.
Recommended for you

Growth for Alatas after flurry of crane services contracts