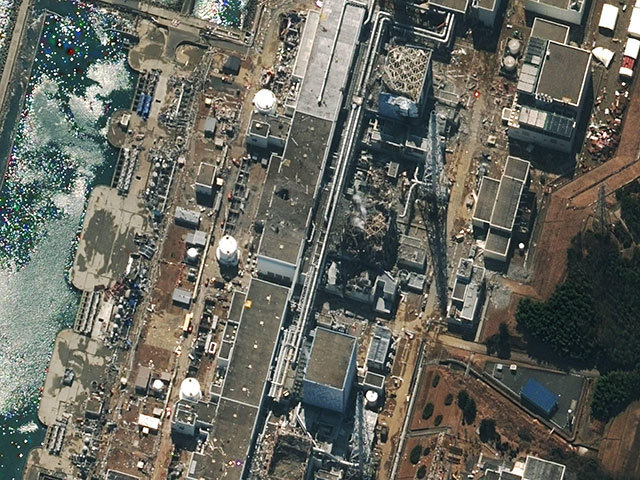 Japan is said to have acknowledged the first possible casualty from radiation at the Fukushima nuclear plant.
The worker was diagnosed with cancer after the crisis broke out four years ago forcing more than 160,000 people from their homes after the meltdown at the plant following an earthquake and tsunami.
The incident was the world's worst nuclear disaster since Chernobyl 25 years previously.
Compensation payments since the disaster have reached around $59billion to date.
Hundreds of deaths have been attributed to the chaos of evacuations during the crisis and because of the hardship and mental trauma refugees have experienced since then, but the government had
said that radiation was not a cause.
The male worker in his 30s, who was employed by a construction contractor, worked at Tokyo Electric Power Co's Fukushima Daiichi plant and other nuclear facilities, a health ministry official said.
Of total radiation exposure of 19.8 millisieverts (mSv), the worker received a dose of 15.7 (mSv) between October 2012 and December 2013 working at Fukushima, said the official.
While the exposure amount was lower than the annual 50 mSv limit for nuclear industry workers, the government had decided it cannot be ruled out that the worker's leukaemia was a result of radiation, the official said.
Tokyo Electric is also facing a string of legal cases seeking compensation over the disaster.
Inside the plant, Tepco has struggled to bring the situation under control. It is estimated removing the melted fuel from the wrecked reactors and cleaning up the site will cost tens of billions of dollars and take decades to complete.
Recommended for you

China's climate goals hinge on a $440bn nuclear buildout