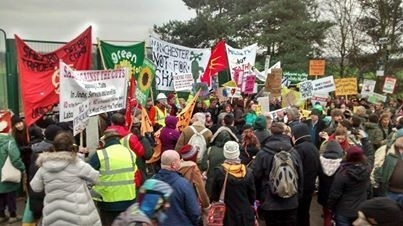 The Government has been accused of trying to "sneak through the back door of parliament" regulations that could lead to fracking in protected areas.
Campaigners say the new regulations are a U-turn on a coalition decision to accept Labour moves to tighten fracking regulations, and will allow drilling under national parks, while other important areas have no protections against exploration for shale gas.
Greenpeace accused the Government of playing "fast and loose with democracy" as the rules are being debated by a cross-party committee of just 18 MPs, and will be put to a vote in the Commons without a debate.
Fracking involves drilling vertically deep underground and then horizontally out from the vertical well, before pumping liquid at high pressure into shale rock to fracture it and release gas.
Under the amendments, fracking could take place under national parks, areas of outstanding natural beauty (AONBs) and World Heritage Sites, as well as in groundwater protection zones, as long as it is more than 1,200 metres (3,937 ft) down.
This means the protected areas could be edged with shale gas and oil wells, with noise and light pollution, Greenpeace said.
And other protected areas known as sites of special scientific interest (SSSIs), designated for their important wildlife, habitat or other natural features, have no protection under the amendments.
Wildlife charity the RSPB has warned 293 SSSIs are included in 159 onshore oil and gas licence blocks recently offered by the Government.
Greenpeace head of energy Daisy Sands said: "It is deeply disturbing that the Government appears to be playing fast and loose with democracy.
"Not only are they breaking their promise that national parks would not be scarred by fracking, but they are trying to sneak these regulations through the back door of parliament without any consent from the public and without any proper scrutiny from MPs.
"It is abundantly clear that this Government is trying to force fracking on a reluctant nation using every trick in the book.
"Flares, drilling rigs, and heavy lorries could pollute the air and the landscape near World Heritage Sites and National Parks as well as threaten groundwater," she said.
A spokesman for the Department of Energy and Climate Change said: "This is not new – we laid these regulations and publicised them in July.
"The UK has one of the best track records in the world for protecting our environment while developing our industries – these regulations will get this vital industry moving while protecting our environment and people."
Recommended for you
X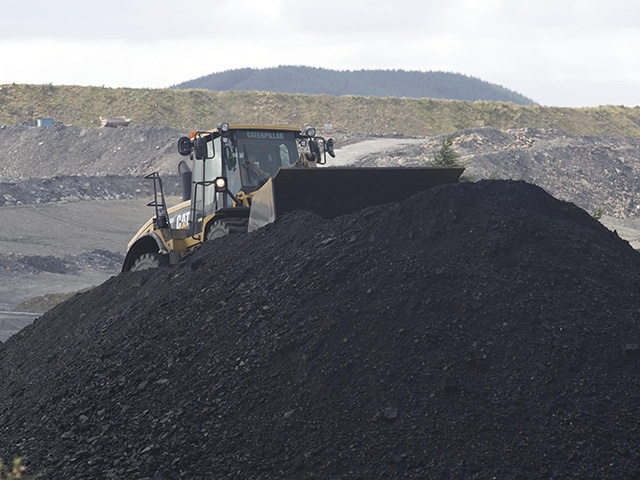 Climate change campaigners occupy opencast coal mine in Northumberland