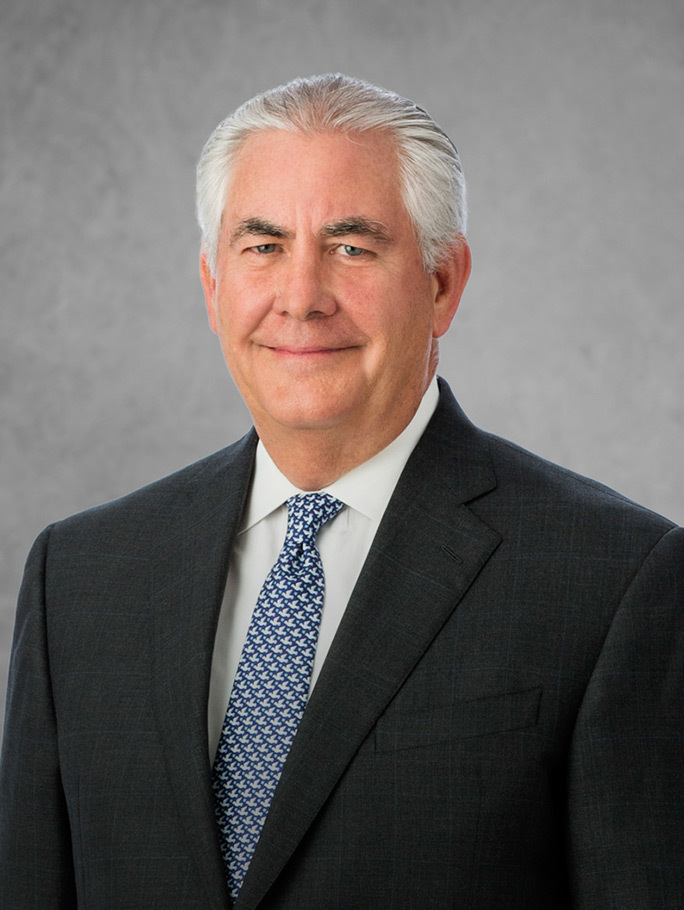 The boss of ExxonMobil has once again made Forbes magazine's list of the most influential people in the world.
Rex Tillerson was ranked number 25 in the chart with the boss of GE Jeff Immelt just one spot higher.
Tillerson was commended for leading the company and presiding over an operation which generated $34billion in net income in the past year.
In making its decision Forbes said: "ExxonMobil struck oil this summer drilling in Russia's Arctic region, despite US sanctions against Kremlin-controlled partner Rosneft. Back home, Tillerson
has urged an end to the decades-old ban on exporting US crude oil and also supports lifting regulatory constraints on the building of projects to export liquefied natural gas."
Saudi Arabia's King Salman also made the list at number 14 while Iran's Ali Hoseini-Khamenei was at number 18.
Rosneft chairman Igor Sechin made it to number 47 while Alexei Miller, chief executive of Gazprom was placed at 54.