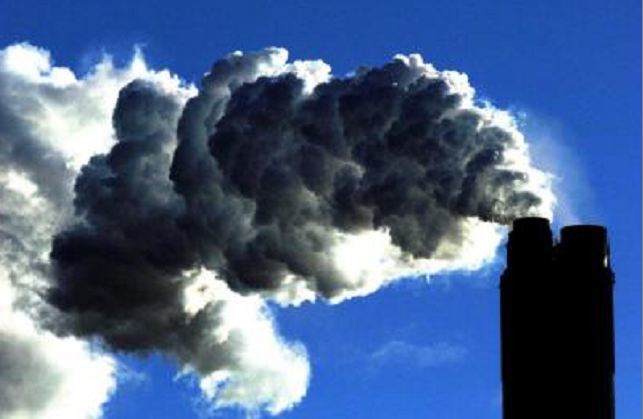 Climate change talks in Paris are poised to leave global temperatures on course for their highest level in three million years, former Labour leader Ed Miliband has warned.
Mr Miliband, the energy and climate change secretary under Gordon Brown, said the United Nation's (UN) "best case" predictions for the crunch summit would leave the world facing "hundreds of millions of climate refugees" by the end of the century.
He told the Commons this did not mean that next week's landmark meeting of world leaders would be a failure but insisted it could only be seen as a "staging post" to a viable deal to limit rises in temperature to a maximum of two degrees Celsius.
Mr Miliband said: "We will get, I believe a two degree commitment as at Copenhagen but not I'm afraid a two degree deal.
"The UN says on the best case scenario for Paris, the current commitments made by countries for 2030 mean we will be half way between business as usual emissions – no action – and where we should be to have a fighting change of two degrees.
"In fact the UN has made clear we are heading, on the basis of submitted plans, to something like a three degree deal.
"We should be clear if we end up by 2100 with a three degrees of warming that will be catastrophic.
"It would mean temperatures higher than at any time in three million years, dramatic effects of intense heat waves, flooding and millions, hundreds of millions, of climate refugees."
Mr Miliband made his remarks in a Commons backbench business debate on preparations for the summit, which is a successor event to a meeting in Copenhagen six years ago which the Doncaster North MP attended as the energy secretary.
The Copenhagen summit failed to reach a binding deal on emissions.
Mr Miliband continued: "Does this mean we should dismiss the likely Paris agreement? In my view we should not.
"If the Secretary of State and colleagues and world leaders pull off an agreement in Paris, new ground will still have been broken.
"It will be the first agreement to get even in the vague neighbourhood of two degrees, the first to oblige all major emitters to take action and the first we hope to comprehensively stand up $100billion of climate finance for mitigation and adaptation for the developing world – these would be signal achievements.
"We should also be clear what a dangerous position we will be in.
"If this is the agreement then the truth is the judgement on Paris will be it is a success but only a staging post."
Rebecca Pow, the Conservative MP for Taunton Deane, issued a stark warning ahead of the conference.
She said: "If we don't tackle climate change the biodiversity of our environment is in jeopardy and if we don't look after our land, our soil, our water, and if we don't do that for the long term not short term game we will not be able to feed the population.
"There will be increased famine, flood, our natural world will be decimated and we will head for environmental disaster – there is no beating about the bush."
Green MP Caroline Lucas (Brighton Pavilion) said: "It is increasingly clear there is a strong economic imperative to accelerate the transition to a cleaner, greener, future.
"Back in September, Mark Carney issued a blunt warning to the fossil fuel industry that investors faced what he called a potentially huge loss from climate change action that could make vast reserves of oil, coal and gas literally un-burnable.
"That is because to remain under the two-degree threshold, we as a global population must burn no more than 886 billion tonnes of carbon between 2000 and 2049, according to the International Energy Agency.
"But the global oil and gas companies have declared the existence of 2.8 trillion tonnes of carbon reserves and their shares are valued as if those reserves are burnable."
SNP MP Callum McCaig (Aberdeen South) said: "Two degrees is the rubicon we must strive not to cross. The impact on life on this planet if we get things wrong almost doesn't bear thinking about.
"We have a moral responsibility as one of earth's earliest industrialised nations, as a major producer and exploiter of carbon dioxide from fossil fuels."
Recommended for you

Saudi Arabia and China team up on energy and climate